It's time to look at value differently
---
It's a well-established fact that over the very long-term, 'value' portfolios, as measured by price-to-book, price-to-earnings, and dividend yield, tend to outperform 'growth' or 'glamour' portfolios. However, in recent years, this trend seems to have disappeared. Is value dead, or is something else happening here?
Average annual returns of 'value' portfolios relative to 'glamour' portfolios (December 1974 to December 2016)
Source: Professor Kenneth French
Neil Margolis, Lead Portfolio Manager at Merlon Capital Partners, says the problem is not value investing itself, but the way 'value' is defined. While accounting-based approaches have performed poorly, cash flow based approaches such as the one employed at Merlon Capital Partners have performed strongly.
Returns of 'value' portfolios relative to 'glamour' portfolios (March 2004 to June 2017)
Source: Merlon Capital Partners
"Price-to-earnings based strategies haven't performed as well because earnings are increasingly being manipulated by management. Management are excluding certain one-off costs from their 'advertised earnings'. Focussing on cash flows will hold them to account."
In the video below, Margolis explains how quantitative investment strategies are further eroding returns on accounting-based approaches to value investing.
To view the sectors Margolis sees as overvalued, view this article. 
For further insights from Merlon Capital, please visit their website
---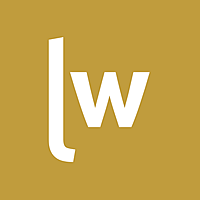 Livewire Exclusive brings you exclusive content from a wide range of leading fund managers and investment professionals.
Expertise