Junior and Mid-Cap Resources – Strong Investor Interest Continues
---
Despite a flat few months (and some EOFY selling), there continues to be strong investor interest and good value in the junior to mid-cap resources 18 months into the current cycle, particularly for those companies with quality management and projects. Gold is holding its ground at around US$1250/oz, and despite seeing some retracement and volatility in the prices of other metals they are still well above the levels we saw at the bottom of the cycle in early 2016. Although our view is that the markets and metals prices overall will generally hold their ground but remain reasonably volatile for the remainder of 2017, they are healthy and there is money to be made out there.  As we have stressed previously what the current cycle is about is quality – investors, having been burnt in the past are generally quite discerning and doing their homework. We have seen the more speculative money going into the battery metals, particularly lithium and cobalt, and to a lesser extent graphite this time around – these have come off over recent months, however there are several quality projects in the mix in these commodities. To read more detail on our views of and forecasts for the markets, and summaries and thoughts on 121 largely ASX and TSX listed companies, please download the 3rd edition of our Blue Book by following the link below.
---

Follow Mark Gordon's wires
---
---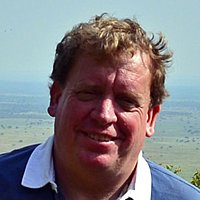 Senior Analyst
Independent Investment Research
Mark is a Senior Resources Analyst for Independent Investment Research, with a focus on junior and mid-cap listed resources stocks. With over 10 years as an analyst, following on from 17 years as a geologist, he has a good insight into the sector.
Expertise