Kee Gan - Discussing the UK Election & how Brexit has created opportunities in the UK property market.
---
Kee Gan
explains how property assets with yields of 7-9% are being found across the UK as Brexit fears have reduced competition for certain assets. Kee also covers the UK election and what it means for their property market.
L1 UK Residential Property Funds focus on assets with purchase prices of £3-10m a bracket that is separate to that of large institutions who typically target assets of greater value. The fund invests in tier-one cities outside of London and South-East England where valuations are only now reaching the same levels as '07.
Competition in the UK is further reduced as banks are limited in their ability to invest in similar assets, in part due to the EU Mortgage Market Review. Kee highlights how tighter lending controls have meant that 68% of individuals in the UK that are renting don't own a home because they can't afford the deposit.
........
This research note has been prepared without consideration of any client's investment objectives, financial situation or needs. Before acting on any advice in this document, Koda Capital Pty Ltd recommends that you consider whether this is appropriate for your circumstances. While this document is based on the information from sources which are considered reliable, Koda Capital Pty Ltd, its directors, employees and consultants do not represent, warrant or guarantee, expressly or impliedly, that the information contained in this document is complete or accurate. Koda does not accept any responsibility to inform you of any matter that subsequently comes to its notice, which may affect any of the information contained in this document. © Copyright Koda Capital 2019 | AFSL: 452 581 | ABN: 65 166 491 961 | www.kodacapital.com
---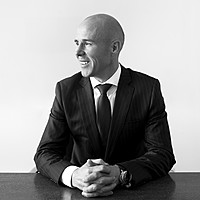 Adviser & Partner
Koda Capital
David Clark is an Adviser & Partner at Koda Capital. In his podcast 'Inside the Rope', David interviews some of the leading minds in wealth management.
Expertise