L1's checklist for protecting capital
---
Mark Landau, Joint Managing Director and Chief Investment Officer at L1 Capital, is familiar with protecting against the downside. His Long Short Fund has outperformed the ASX200 in every market sell off  since it launched in September 2014.
As inflation begins to pick up in the United States and the US Federal Reserve is raising rates, protecting against the downside is more relevant than it's been in years. The market is still unprepared for this eventuality, with many broker forecasts still factoring in inflation of around two percent over the next three years. 
"I think you'll start to see wages increase and inflation will tick up over time. That will have really profound implications for investors in terms of which sectors and asset classes to be exposed to."
In this video, Landau expands on the most dangerous consensus in the market today, and shares his checklist for downside protection.
The checklist:
Ask yourself, 'in a sell-off, how is this stock going to hold up?' What are the risks to this company in a difficult environment? A strong balance sheet with little debt or net cash can help to prevent an emergency capital raising.
Industry structure; in competitive sectors, discounting and irrational behaviour can be extreme in times of economic stress. Monopolies and duopolies are less susceptible to this behaviour.
Market risk; L1 Capital's strategy only takes on roughly half the market risk of the ASX200, which can act a cushion in falling markets – regardless of the stock picking.
IPO offer now open
The L1 Capital Long Short Fund is seeking to list on the ASX as a new listed investment company. The offer is now open with more information available here.
---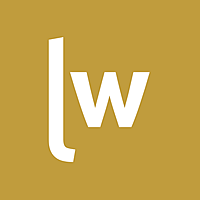 Livewire Exclusive brings you exclusive content from a wide range of leading fund managers and investment professionals.
Expertise