Latte with Ray – The Chinese-Russian Tie Is Remarkable
---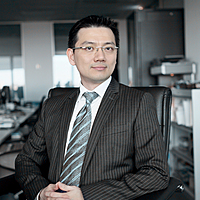 Raymond Chan
Morgans Financial
After spending a week in Moscow, in my observation, Chinese tourists were everywhere in the city while it is very common for Russians to take Mandarin lessons at universities. Since the dissolution of territorial disputes between China and Russia during the Jiang Zemin's era, the relations between the two countries have been developing remarkably rapidly. Undoubtedly, rich resources from Russia is benificial to China while high productivity and sufficient capital from China are benifical to Russia.
China remains the largest trading partner of Russia
"China is Russia's largest trading partner," indicated Kirill Dmitriev, Head of the Russian Direct Investment Fund (RDIF), at the latest BRICS Summit held in Xiamen. Last year saw a 12 percent growth in Chinese direct investment in Russia. Kirill Dmitriev considers the Chinese-Russian tie greatly positive. The RDIF recently has announced a partnership with the China Development Bank (CDB) and is expected to provide an opportunity for Chinese investors to directly invest with settlements in yuan (RMB).
Although the total trade volume between China and Russia once affected by the collapse of commodity prices, China remains the largest trading partner of Russia, reflecting a good foundation of the bilateral trade. The bilateral trade volume is expected to exceed 80 billion US dollars; not only limited to minerals, a significant amount of agricultural products is also being exported from Russia to China.
With the painful experience of the global financial crisis in 2008, economists generally agree that development in a multipolar global economy is more desirable than merely relying on Amercia's  "unipolar".
China's high productivity is unquestionable. So, the question is, "does Russia deserve Chinese investment?"
A mutually benificial relationship is built between the nations
A few years ago, Russia implemented an intergrated Arctic strategy. The country ambitiously extracted natural gas from the Arctic and constructed an airport and a military base in Alexandra Land. 100,000 tons of building materials and 140,000 tons of equipment were delivered to area. Forecasting China's demand and funding would continue to grow, Russia had already realised that the commitment in the mining development in the Arctic could bring a mutual interest between the nation and China. Russia is benificial from the infrastructure brought by China's One Belt One Road (OBOR) strategy while China can enjoy the low cost of the natural mineral and gas resources from Russia - the real mutual benefits, no aggreesion nor hegemony is called for.
China's OBOR strategy has a positive role in promoting economic and trade cooperations with Russia; the amount of human resources and funds investing in the collaboration between the two countries for the mining development in the Arctic is unprecedented. The dissolution of territorial disputes between China and Russia gives a way for better China-Russia trade relations.
Political issues does matter
In Australia, investors don't place too much emphasis on the economic and trade cooperations among BRICS countries, that is, Russia, India, Chinese, Bazil and South Africa. In fact, analysts should not only pay attention on stock markets or statistics but also political issues.
The Russian Far East strategy is not simply about the relation with China, but with North Korea and Japan as well. North Korea is facing United Nations sanctions for its escalating nuclear and missile programs; local resources are in short, not to mention funds for overseas investments. As for Japan, right-wing populism has put the plan for systematic cooperation with Russia to death. The nation tried to create a comprehensive logistic chain between the two countries, but to no avail. Therefore, politics always decides the prospects for economic and trade relations between nations.
China-Russia trade relationship is essential for the world
Moreover, Chinese-Russian tie has often been overlooked in multinational trade. Research scholars in China believe, enhancing the economic and trade relations with Russia will help revitalise the old industrial bases in  the northeast.
Australian media hardly mentioned that the RDIF and the CDB have agreed to establish a Russian-Chinese investment fund worth 68 billion RMB. The funding from the 15-year-agreement will be spent on development of the Far East and Siberia for energy, transportation, industry, power facilities and cross-border projects.
At the moment, Russia has stepped out of the financial crisis and entered a period of economic growth. China and Russia do not purely care about whether the trades are settled in yuan or ruble; according to the officials, the two nations are doing their best to prevent the negative impact of trade activities by fluctuations in foreign exchange markets. In other words, to exclude the US dollar factor and prevent the problematic impacts of the hedge funds on financial markets again.
The aftermath of the world economic crisis is not scattered and the global economic growth recovery is slow and weak, it is necesscary to put the old rules aside and seek for new directions.
In 2016, China's total crude oil imports from Russia reached 52.3 million tons. Russia overtook Saudi Arabia to become China's biggest crude oil supplier for the first year ever. In the first five months of this year, bilateral trade between China and Russia has skyrocketed with an increase of over 33%. A close China-Russia trade relationship is essential for us, and for the world!
Never miss an update
Enjoy this wire? Hit the 'like' button to let us know. Stay up to date with my current content by
following me
below and you'll be notified every time I post a wire
Welcome to Livewire, Australia's most trusted source of investment insights and analysis.
---
To continue reading this wire and get unlimited access to Livewire, join for free now and become a more informed and confident investor.
---
---
---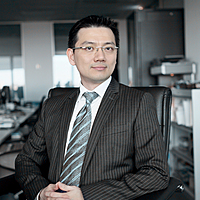 Head of Asian Desk - Retail
Morgans Financial
Expertise
No areas of expertise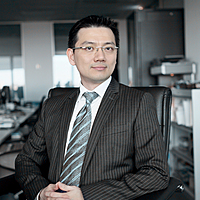 Head of Asian Desk - Retail
Morgans Financial
Expertise
No areas of expertise