LBT Innovations - Great new biotech productivity tool, potential company maker
---
It was the kind of response ASX-listed Life Sciences companies wish they could have more often. The Adelaide-based LBT Innovations announced on Monday 10 October that it had gained FDA approval for APAS, short for 'Automated Plate Assessment System'. When the market heard the news it bid the stock up from 19 cents the previous Friday to a closing high of 87 cents a week later. There's a lot to be excited about. APAS is a genuine breakthrough for pathology laboratories everywhere because up until now reporting of cultures from agar plates, in order to see what pathogen is in the sample being cultured, has been a labour-intensive exercise. APAS, an artificial intelligence technology, automates the imaging and interpretation of the plates. It's a productivity tool that around 27,000 labs around the world have long been crying out for, and LBT and its partner, the Swiss company Hettich AG, will be marketing it from next year. There's more where APAS came from - LBT is now working on Woundvue, a handheld device to assess chronic wounds to facilitate better treatment.
---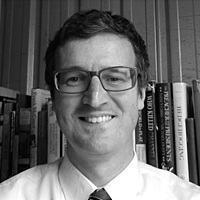 Founder and Senior Analyst
Pitt Street Research and NDF Research
I am an equity research professional who worked in stockbroking from 2001 to 2015. After 15 months doing investor relations I returned to equity research with the founding of NDF Research. With Marc Kennis I founded Pitt Street Research in July 2018.