10 companies leaving the WAAAX stocks in the shadows
---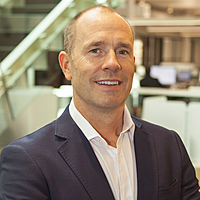 With the 2019 Livewire stock tipping race reaching the final furlong, it's time to check in on the field to see which runners are currently on track to place. I'm referring to the ~2500 stock ideas submitted by readers in our annual survey at the start of the year. 
In the last few wires, I looked at how the 'most tipped' stocks fared as a group, but for this wire, we are looking at the entire field to find a single winner. 
Our current leader is a billion-dollar healthcare stock that has gained 640% YTD, but all ten stocks in the race are well ahead of the WAAAX stocks this year...
The current leader board
Avita (ASX:AVH): Market cap $1.1 billion, YTD gain: +640%
Advance Nanotek (ASX:ANO): Market Cap $0.4 billion, YTD gain: +513%
ISignThis (ASX:ISX): Market Cap $1.0 billion, YTD gain: +487%
Avita Medical: +640%

Six readers picked Avita Medical (ASX:AVH), which produces a medical device called 'Recell' used to treats burn patients, and which was made famous in the treatment of the Bali bombing victims. 
While the product was good, the stock struggled for most of the last decade until funding came in a few years ago. The stock bottomed in mid-2018 at $0.05 before going vertical at the start of 2019, recently hitting $0.60. 
Joseph Kim at Montgomery Flagged this one on Livewire earlier this year asking Does Avita Medical have a bright future? which is worth a read. 
Advance Nanotek:  +513%
We have not had any fund manager commentary on this stock on Livewire, and I've not been able to find much commentary elsewhere either. The website states that 'Advanced Nano Technologies is a specialist developer and manufacturer of advanced materials'. Its latest investor presentation was fairly cryptic, so well done to 'JB' who somehow saw this one coming. 
iSignthis: +487%

Starting the year at around $0.15 iSignthis (ASX:ISX) is another one that promptly went vertical and broke $1.70 a few weeks ago, at which point it was the leader here. It has fallen sharply since then, but it's still in the race. 
The company came up in a screen ran by Joe Magyer at Lakehouse Capital in wire he wrote a few months ago, screening for small caps. 
And if you search back a bit further on Livewire, Julian Babarczy at Regal wrote iSignthis: The next great Australian tech company. 
The recent announcements on the company's Gross Transactional Value suggest the company is on its way to becoming one of the ASX's fast-growth tech darlings. If that happens, perhaps 'WAAAX' could become 'WAAAXI'... (heard it here first)!
The potential challengers
There are many more in hot pursuit, and with 3 months to go, any of these readers' tips that are in positions 4-10 could provide an upset... 
Phoslock (ASX:PET): Market Cap $0.8 billion: YTD gain: +294%
Alkane Resources (ASX:ALK): 288%
Tietto Minerals (ASX:TIE): 284%
Envirosuite (ASX:EVS): 282%
Dubber (ASX:DUB): 269%
PolyNovo (ASX:PNV): 268%
Zip Co (Z1P): 260%
The top-performing stock on the entire market
While Avita's YTD gain of 640% is impressive, I thought it worth mentioning the top performer on the market so far this year. Thi is gold junior Spectrum Metals (ASX:SPX), currently up 1580%, a return that turns $6k into ~$100k. 
There's an old saying that the best place to find a new gold mine is next to a gold mine. Well this is what has happened here. The stock was trading at little over a shell valuation (i.e. ~$5 mil) when they discovered high-grade gold under the depleted open pit. 
Subsequent drilling has found a major new discovery, which has given it a market cap of ~$100mil and brought serious investors like Canadian gold fund, 1832 Asset management, onto the register. It's quite a turnaround story. 
Final results announced in early January
This list is intended as a bit of fun, and to highlight a great call from some of Livewire's readers who we will call out (with their permission) at the start of next year. Look out for the next Livewire survey in December which will ask you for your views on a number of macro factors as well as your stock idea.  
If you were looking for deeper research on larger stocks, in my last two wires, we looked at what the fund managers have been saying about the 20 'most tipped' stocks from the survey, which have collectively smashed the market with an average return of over 46% so far this year. 
You can access the first ten here, and the second ten here.

---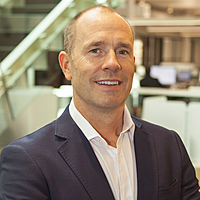 Alex happily served as Livewire's Content Director for the last four years, using a decade of industry experience to deliver the most valuable, and readable, market insights to all Australian investors.
Expertise