Ten more of the most tipped stocks: Up 47.5%
---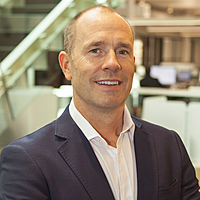 Following from my wire yesterday looking at the ten most tipped stocks from our survey, this second list below represents the next ten stocks (i.e. in positions 11-20). 

The stocks are much smaller, with the average market cap $3.4 billion, and the smallest on the list just $422 million. Being earlier-stage, their average yield YTD is a more modest 2.5%.
These stocks have smashed the market too, and have even beaten the first list. While the dispersion is far greater, the average total gain across the list is an amazing 47.5% (or 45.0% without dividends). 
So, as with the first list, Livewire's readers have again collectively built a high performing 'portfolio', this time with small caps, that is beating pretty much everyone on the street at this stage. Let's see what's behind it.   
The multi-baggers

Jumbo Interactive: 230.8%
Nanosonics: 120.1%
Jumbo Interactive (ASX:JIN) started the year at $7.20 and has more than tripled to $23.30 to give it a market cap of ~$1.5 bil, and paid a dividend of $0.45 along the way. 
I'm assuming the 15 Livewire readers that tipped Jumbo have had a pretty good 2019. You only need one of these stocks in the portfolio to completely change what kind of year you have. If you take Jumbo out of the list above, the average total gain nearly halves from 47.5% to 24.4%. 
In his invaluable reporting season monitor, Rudi Filapek-Vandyck noted that the stock is covered by Morgans and Morgan Stanley who both kept their buy ratings after the latest earnings season, pointing at the improved financial metrics and upside from online migration. There was also mention of a shareholder return given the surplus cash on the balance sheet.
Roger Montgomery is not as keen on the stock, however, explaining why he sold his fund out of the stock on valuation grounds earlier in the year in why we're not trumpeting Jumbo Interactive right now.
Medical device company, Nanosonics (ASX:NAN) is a $1.8 billion market cap company with momentum on its side. The share price was $0.50 just over 6 years ago, and it has steadily marched higher ever since, recently pushing above $7.00 after reporting season. 
Rudi's summary of the broker's thoughts, however, shows that the sell-side are divided on the stock with UBS giving it a buy, Morgans giving it a hold, and Citi giving it a sell. 
Matthijs Smith at Canaccord Genuity has been covering Nanosonics since 2008 when it was trading at just $0.20, so knows his way around this one better than most. He recently increased his share price target for the stock from $3.50 right up to $5.25, outlining his reasoning for such a big upgrade in his updated research note Nanos gets Mega, which he's kindly shared with us.  
The 50-100% gainers
Nearmap: 70.9%
Baby Bunting: 61.9% 
Nearmap (ASX:NEA) started 2018 at $0.60 and flew up to more than $4.00 in mid-2019, but has been falling ever since and now trades at $2.50 for a market cap of $1.1 billion. Despite this volatility, it is still up a respectable 70.9% YTD however. 
In a recent Buy Hold Sell, we ran the stock past small-cap specialists Josh Clark from QVG, who gave it a Hold, and Rachel Cole from NAOS Asset Management, who gave it a Sell.
Rachel said: "Valuation has just gone to the extremes, and we think that it is assuming that an extremely high level of growth occurs over a long term, actually. And we don't think that's realistic, particularly when we kind of look at the business and think that the competitive advantage is not that clear to us, and there could well be some risk of disruptive technologies on the horizon. So it's not one for us. It's a sell."
At just $0.4 billion, Baby Bunting (ASX:BBN) really is the 'baby' of the group. The stock is up 61.9%, most of which has happened in the last month. Oscar Oberg from Wilson Asset Management seems to have predicted the stock to perform like this in his wire from late 2018 titled 'A defensive retailer with 45% upside'!
Mitch Ryan at Novaport recently wrote a detailed piece on the stock in Making it looks like Child's Play. Having bought in when Amazon fears were depressing the sector, Mitch writes here that he still sees the same opportunity today.
Rudi's summary in the reporting monitor showed just how positive the sell-side were on the stock, with all impressed by the numbers.
Source: FNArena
Gold stocks underwhelming - despite a massive rally in gold
Northern Star: +34.4%
Evolution: +33.2%
Aurelia: -24.3%
While Aussie dollar gold had been quietly creeping higher for the last three years (2016: +10.5%; 2017: +4.6%; 2018: +8.5%), the Fed went from hawk to dove in late-2018, completely changing the dynamic and setting up 2019 to be gold's breakout year. So far, it is up 24.1% in Aussie dollar terms and is on track for its fourth consecutive year of higher prices.
5-year chart for gold in Australian Dollars 
Source: ABC Bullion

the biggest gold stock on the ASX, Newcrest (ASX:NCM), which was not on the most tipped lists, has leveraged the move in gold more than three-fold, gaining more than 72%. However, the usually exciting midcaps of the sector, Northern Star (ASX:NST) and Evolution (ASX:EVN), while putting in solid gains of 34.4% and 33.2%, are not that far ahead of the Aussie gold price's gain of 24.1%. In other words, you could have bought an A$ gold ETF, and still done handsomely, without taking on any company risk at all. 

And you just need to look at Aurelia (ASX:AMI) to see what I mean by company risk. The emerging gold and base metals producer based was a market favourite and had a good start to the year, even paying a small dividend. But the stock then abruptly fell 60% from its March high, to put it down -24.2% YTD.
Aurelia is far from alone. Bell Potter's David Coates wrote a note mid-year looking at "The highlights reel of recent spectacular wipe-outs" in the sector, which included juniors such as Gascoyne, Blackham, Artemis and Dacian that had all lost more than 80% in the 12 months to the time of the report. Junior resources have from time-to-time been known for a touch of volatility, and since David's report, Dacian has tripled, while Artemis has just shot up 50%. A wild ride indeed. 
As a long-term gold-watcher, my money is on A$ gold heading higher for a few more years at least, supported by the chorus of central bank easing, and a likely tailwind of a lower AUD. We will be asking fund managers for their thoughts on the metal and the sector in the coming weeks, so watch out for that.
Mineral Resources: -9.1%
With lithium in their business mix, Mineral Resources (ASX:MIN) has struggled this year, despite a strong earnings season and the brokers upgrading their targets.
Source: FNArena
Anthony Kavanagh at Chester Asset Management, in A different kind of fund manager, made a comparison between the company and a fund manager in terms of them being highly efficient capital allocators, saying that:

In our minds Mineral Resources' management display many of the traits of a successful portfolio manager, we see them as strong stewards of capital and are attracted to their approach to literally look at anything in the Pilbara (WA) that can make them money.
AMP: -24.9%
AMP has always seemed a strange addition to this list, given the mess the company is in, and its sheer size, but we clearly have some contrarian investors among our number!
As I mentioned in my report on these stocks at the start of the year, Hugh Dive from Atlas ran the ruler over 2018's worst performers on the ASX200 in 'Dogs of the ASX…. Woof Woof', which included AMP, though didn't see much in the way of positive catalysts on the horizon for this one. Hugh has since updated his view on the stock following reporting season, summarising that:
"While there is a long-term demand for financial advice and the management of superannuation account balances; at the core of financial advice and funds management is trust. The Royal Commission has eroded trust in AMP, piecing many of the veils around AMP's vertically integrated model. Maintaining the status quo for AMP is clearly not an option for the new CEO, but this is likely to be one of the more complex corporate restructures in the history of Australian financial services. Reinventing AMP will probably take longer and be more expensive than management currently estimates, as such we would prefer to watch AMP being "reinvented" from the sidelines".
Search for the latest stock commentary on Livewire
I've summarised some of the most recent manager commentary on each of the stocks above, but if you want to see what they have written on another stock you are interested in, you can use the search function on the Livewire website. Look for the magnifying glass at the top right of the screen. Click that then type in the stock's name. Happy researching!
Stock tips leader board coming next
In my next wire, I'll look through the full list of 2500 stock tips from the survey, to see which of our readers are on the top ten leader board at this stage. Please hit follow to get it first! 
Never miss an update
Enjoy this wire? Hit the 'like' button to let us know. Stay up to date with my current content by
following me
below and you'll be notified every time I post a wire
Welcome to Livewire, Australia's most trusted source of investment insights and analysis.
---
To continue reading this wire and get unlimited access to Livewire, join for free now and become a more informed and confident investor.
---
---
Alex happily served as Livewire's Content Director for the last four years, using a decade of industry experience to deliver the most valuable, and readable, market insights to all Australian investors.
---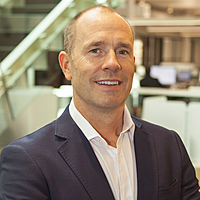 Alex happily served as Livewire's Content Director for the last four years, using a decade of industry experience to deliver the most valuable, and readable, market insights to all Australian investors.
Expertise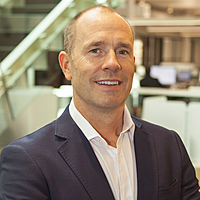 Alex happily served as Livewire's Content Director for the last four years, using a decade of industry experience to deliver the most valuable, and readable, market insights to all Australian investors.
Expertise