Making it look like child's play
---
For our stock in focus this quarter we have chosen Baby Bunting, a growth stock we hold in the NovaPort Microcap Fund for its exposure to the specialist baby goods segment of the retail market.
Capitalised at ~$290m, Baby Bunting specialises in baby goods with its core markets including prams, bassinets, cots, nursery furniture and toys. The company also stocks consumables such as baby food, nappies and clothing albeit they are not the biggest profit generators.
We entered our position in Baby Bunting when many in the market were heralding the entry of Amazon to the Australian market place as the death knell for retailers.
While we don't debate the ubiquitousness of Amazon, and the broader online retail market, there are three key reasons we initiated a position in Baby Bunting:
A strong store rollout potential;
Same store sales growth in an environment of declining competition; and

A defensible moat to global online retailers.

Let us take a moment to examine each of the above three reasons to invest. Firstly, one of the most compelling reasons to hold any retailer is the store rollout potential. At its simplest: more stores equates to more earnings over time, which if done properly means a higher share price. On that front, Baby Bunting had demonstrated an ability to add anywhere between two to eight stores per annum in recent history. The company itself has a stated plan of 80+ stores Australia wide. We expect there's capacity in Australia for a materially higher number of stores before we would consider Baby Bunting to be a mature retailer and therefore think the company is playing it safe with its store number guidance. By way of example, if we look at Tasmania with a population of half a million people the state has only one store, in our mind a far from saturated market.
Fig. 1. Targeting store growth to 80+ stores in time

Source: Baby Bunting, FY19 results presentation, 16 Aug 2019

Second, and related to the first point is store growth is appealing but competition is always a concern. However, Baby Bunting has actually seen a big decline in large market competitors. Just in the last two years, networks including Toys R Us and Baby Bounce have closed with the total reduction in stores across Australia reaching 70 according to the company which is more than Baby Bunting's current network.
Fig 2. Specialty baby retail chain store closures by state
Source: Baby Bunting, FY19 results presentation, 16 Aug 2019
While Baby Bunting had to compete with steep discounting from its competitors as they exited the market, it is now uniquely positioned to consolidate its position as the sole Australia-wide baby retail specialist.
Fig 3. Specialty baby goods retailers
Source: Baby Bunting, FY19 results presentation, 16 Aug 2019
And lastly, we believe that Baby Bunting has a defensible moat to competition from global online retailers, a fact that we felt was being overlooked when concerns regarding Amazon's entry into the Australian market saw the stock oversold.
We see the components to Baby Bunting's defence from online retailers as:
Baby Bunting has been preparing for Amazon's arrival by enhancing its home delivery service, adding depth to its online user experience and most importantly sharpening its pricing to the advantage of customers;
Many of the online retailers do not have access to products which meet the required Australian Safety standards and those that do are prohibited from selling them at uncompetitive prices by the manufacturers; and

Baby Bunting has exclusivity on some of its key selling items.

All of the above suggests to us the company is well positioned to compete over the long term with online retailers.
Fig 4. Private label and exclusive products establish differentiation of offering and improve margins
Source: Baby Bunting, FY19 results presentation, 16 Aug 2019
Risks to consider
While we have seen many of its competitors exit the Australian market, we're monitoring the potential impact of the re-emergence of Toys R Us in the Australian market over recent months. As a refresher, Toys R Us operated >40 stores Australia wide that included its Baby's R Us offering before entering administration and closing all its store fronts in August 2018. At this stage, the company has focussed its efforts on establishing an online, toy focussed proposition.
Summary
We continue to hold a constructive view on Baby Bunting. We see the same opportunities that initially attracted us to invest in the company as still being present.
Want to exploit inefficiencies in the market?
At Novaport, we focus on buying ASX-listed small and microcap companies.with an improving outlook at a significant discount to valuation. Stay up to date with our latest insights by clicking 'follow' below, or use the 'contact' button for more information.
---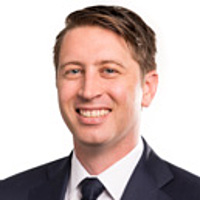 Senior Analyst
NovaPort Capital
Mitch joined NovaPort Capital in March 2014 as Senior Analyst. Prior to this, Mitch worked at Macquarie Securities Australia for four years in the Resources research team where he was lead analyst covering the gold sector.
Expertise