Livewire's lockdown reading list
---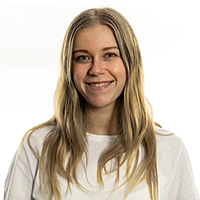 Bella Kidman
Livewire Markets
I don't know about you but my lockdown has consisted of long walks, rewatching Friends and finding new books to read. 
Desperately in need of something to read, I knew the perfect place to look. Luckily for our readers, at the end of every instalment of Patrick Poke's The Rules of Investing podcast, he asks his guests for one reading recommendation. During my many hours of spare time throughout this lockdown, I have sifted through the reading recommendations and compiled a list for all our readers. While we usually do this towards the end of the year, we thought this may be something to keep you busy at this difficult time. 
Below, I've pulled out the recommendation, who gave the recommendation and provided a brief synopsis. We hope you enjoy getting through these ones, and wish our readers all the best during the lockdowns. 
#1 One up on Wall Street: How to Use What You Already Know To Make Money In The Market, by Peter Lynch and John Rothchild 
Well, I didn't need to look up a synopsis of this one, because this comes in at my number one pick of all time. If you've been investing for decades, are thinking about dipping your toe in the water or are a passionate investor, you should read this book. This was the first investing book I ever read and I recommend it to everyone I know. 
You'd have heard investors say 'invest in what you know' or 'the next ten-bagger is right in front of your nose'. Well, all these mantras come from Peter Lynch, portfolio manager of the Fidelity Magellan fund from 1977 to 1990, which became the best performing fund on earth. 
In this book, Lynch discusses his simple investment philosophy which requires observing the world around you, listening to people talk, and sifting out the numbers that don't really matter. This best-selling book framed my view on investing and seeing as so many guests on the podcast recommended it, I would get my hands on it if I was you. Thanks to Peter Morgan, and the many other guests who have suggested this book. 
#2 The Snowball: Warren Buffett and the Business of Life by Alice Schroder
This recommendation comes from Richard Ivers from Prime Value. As he told Pat, this book teaches you about the beauty of long term holding. The book dives into the story of how the Oracle of Omaha managed to make his life into a success story. 
It is one of the only books that allows readers to get an insight into the man behind the investments. He details memories of his personal life, and discusses the successes and failures of his life. 
Think you know Buffett? Have a read of the only biography he's ever been personally involved with and I'm sure you'll learn something new. 
#3 Inside the House of Money: Top Hedge Fund Trader on Profiting in the Global Markets, by Steven Drobny
Written by an investor, in conjunction with other investors, for investors, this book provides an insight into how the best money managers think about markets. It covers a range of topics, including but not limited to, Russian bonds, Pakistani stocks, Southeast Asian currencies or stakes in African brewing companies. 
Steven Drobny, founder of Drobny Global Advisors, an international macroeconomic research and advisory firm, wrote the book based on thirteen interviews with professional money managers. It details the struggle of financial crisis', how to know when you need to take your money off the table and provides in-depth expert opinions on markets. 
Thanks to Wilson Asset Management's Matthew Haupt for the recommendation. 
#4 

Capital Returns, by Edward Chancellor

This is Emma Fisher's all-time favourite investing book. She spent some time talking to Pat about why she had come to love this particular book. 
"Why I like it is because it's sort of how I've come to think as an investor. My personal view is that the market is pretty efficient. When you talk about cheap stocks, seven or eight times out of 10, those businesses are cheap for a reason. But if you're a good investor, you can identify those one or two that aren't. This book lays out a framework for investing in that part of the market." 
This book combines 60 of the most insightful reports written between 2002 and 2014 from London based Marathon Asset management to teach investors how to invest through the capital cycle. It's a book made for investors who are serious about the market and want to learn how to maximise portfolio returns. 
After listening to Emma speak about this book I was convinced. I bought the book after Sam Granger also recommended it to me in a chat we had not too long ago. I highly recommend it. 
#5 The World for Sale by Javier Blas and Jack Farchy 
Recommended by L1 Capital's Rafi Lamm this book is a little different from the others on the list. Written by two journalists, the book explores the world of commodities. It dives into the ancient beginnings of the commodities war and explains how the materials under the earth created power, money and geo-political tension. 
The book also dives into the impact commodities have had on the global economy, and how it truly exploits the nature of capitalism. It also walks through the transition from physical commodities trading to futures. A good one for all our readers interested in commodities! 
#6 The most important thing by Howard Marks 
Howard Marks is of course a household name, but unlike Buffett, he has managed to write a lot of investing material in his time. Investors would be familiar with Howard Marks' letters to investors, and I often hear financial professionals recommend reading those letters to better understand global markets. Well, this book, written by Marks himself, combines those letters into a single volume for the first time. 
This book has been recommended by many guests including Simon Mawhinney, Emma Fisher and Katie Hudson but all describe it as a pivotal book that contributed to their investment process. 
This book, from a legendary investor, is suitable for both investment veterans and those just starting out. If you're into growth or value, local or global, this book builds investment knowledge and makes you consider things you wouldn't have ordinarily thought about. 
#7 Reminiscences of a Stock Operator by EDWIN LEFEVRE
I must admit, this was a book I hadn't heard of before Charlie Jamieson of Jamieson Coote Bonds recommended it.
Known as one of the most classic and timeless investing books around, this book, originally written in 1923 is a first-person recount of a character based on stockbroker Jesse Livermore. The book takes you on the journey of the stock broker and the wins, failures and lessons learnt along the way. 
The book spends a lot of time talking about price action - why we think the market should have done this, why didn't it do that, and is that telling us something? Jamieson says that this is exactly how he approaches markets and how all investors should be thinking. 
#8 The Intelligent Investor by Benjamin Graham
Warren Buffett said, and I quote "The Intelligent Investor is the best book on investing ever written." If it's good enough for Buffett, it's definitely good enough for me. 
It was also good enough for Bob Desmond, who recommended this as the one book that's made an impact on his investment process. 
Written by one of the greatest investors of all time, this book aims to shield investors from fatal mistakes and encourages them to develop long term strategies. Known as the father of value investing, Graham outlines his timeless principles for successful investing.
#9 thinking, fast and slow by daniel kahneman 
Again, this is a different type of recommendation from Forager's Steve Johnson. This international bestseller, written by a Nobel Prize winner, explores the human brain, and explains the two systems that drive the way we think and make choices.
"You can learn the finance behind investing pretty quickly and fairly easily. But Kahneman's research into the human mind is a far more useful guide to getting an edge out there and understanding what other people are doing." 
Not specifically a finance book, rather a philosophical and research driven book, Johnson attributes some of his best investment decisions to what he learned in this book. I'll definitely be reading this one during lockdown, and will no doubt learn a thing or two! 
#10 The Big Short by Michael Lewis
Well known as an (incredibly long) blockbuster, The Big Short was originally a book. Written by financial journalist Michael Lewis, who is responsible for other classics including Moneyball, this book tells the story of four outsiders in the world of finance who predicted the credit and housing collapse before anyone else. 
This gripping tale tells the story of the despair of the GFC, and how four people managed to get out quick, and capitalise on what was one of the worst periods for financial markets ever. 
The movie is also great viewing (just reserve three hours for it), but the book is where it all started. Michael Lewis is one of the best writers in finance, so I would definitely recommend picking up the book first. Thanks again to Rafi Lamm for this great recommendation. 
Listen up  
We hope that the above ten books keep you occupied for at least part of your lockdown time. If you're still looking for materials, make sure to listen to Patrick Poke's The Rules of Investing which uncovers expert analysis from some of the world's best investors.  
Never miss an update
Enjoy this wire? Hit the 'like' button to let us know. Stay up to date with my current content by
following me
below and you'll be notified every time I post a wire
Welcome to Livewire, Australia's most trusted source of investment insights and analysis.
---
To continue reading this wire and get unlimited access to Livewire, join for free now and become a more informed and confident investor.
---
---
Bella is a Content Editor at Livewire Markets.
........
Livewire gives readers access to information and educational content provided by financial services professionals and companies ("Livewire Contributors"). Livewire does not operate under an Australian financial services licence and relies on the exemption available under section 911A(2)(eb) of the Corporations Act 2001 (Cth) in respect of any advice given. Any advice on this site is general in nature and does not take into consideration your objectives, financial situation or needs. Before making a decision please consider these and any relevant Product Disclosure Statement. Livewire has commercial relationships with some Livewire Contributors.
---
10 contributors mentioned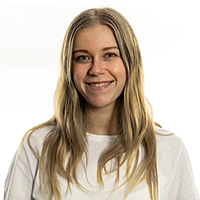 Content Editor
Livewire Markets
Bella is a Content Editor at Livewire Markets.
Expertise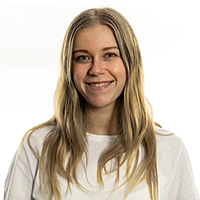 Content Editor
Livewire Markets
Bella is a Content Editor at Livewire Markets.
Expertise