A few highlights from our Summer Series
---
With most of the market back at their screens, Livewire's 'Summer Series' has concluded and normal service now resumes until next Christmas. In case you missed it, we've pulled together some of the most 'liked' wires from the last 4 weeks...
Top Stocks and Crowded Trades
In the very popular 'Predictions' series, we put questions about key market issues including retailers, tech stocks, Telstra, rates, the dollar and the direction of equity markets, to a panel of contributors including Charlie Aitken, Richard 'Coppo' Coppleson, Matthew Kidman, Chris Stott, Ben Clark, and Chad Slater.

We also asked our panel for their number one top stock call 2018, as well as what they thought the market has wrong. Their responses formed the 'Top stocks and crowded trades' wire, which was one of your standout favourites from the whole series. 
As well as some interesting stock ideas, the panel put forward some non-consensus view on where Aussie rates are going, what to expect from retailers and mining services, and how robust China looks. Click here for video and transcript.
Bell Potter analyst outlook and top stock picks for 2018
This report, from the entire Bell Potter research team, provided a brief view of each of the major sectors, with top stock picks from each one.
TS Lim provides his view on the implications of the Royal Commission, Lafitani Sotiriou includes Afterpay Touch in the Emerging Diversified Financials list, Jonathan Snape provides an overview of the two dairy stocks that make the cut, Sam Haddad finds some retail stocks he likes despite the sector headwinds, the resources team list nine resource juniors to add to watchlists, and the healthcare team offer some new ideas from the ASX's top performing sector of 2017. Click here for the report if you missed it. 
The ten most tipped stocks for 2018
Afterpay, BHP, and CSL may seem like unlikely partners, but they were some of the most tipped stocks in the readers survey we ran late in 2017.
We had 2617 responses in this survey, which asked also asked a range of macro and market questions, and provided a fascinating cross-section of how the market is thinking about the year ahead. In this popular wire, we focused on the most tipped stock picks and contributors thoughts on each of them.
Marcus Padley: Going with the flow
For our Summer School series, Marcus Padley wrote about the value in monitoring trading activity of the top 20 holders, directors, fund managers and short sellers before making an investment decision.
The argument being that while price will ultimately reflect value, the trading activity of the big players can have a significant effect in the short term and should be tracked. As one reader, Andrew put it, "This is what my investment thesis has evolved to over 20 years, my number one rule is that the "smart money" must already be there before I invest". Click here for the wire. 
Simon Conn: What's in store for small caps in 2018?
Simon Conn at Investors Mutual provided this succinct overview on what you could expect from small caps this year, for our Outlook series. This included the potential risk from inflation and rates, as well as warning on the extent of overvaluation in certain pockets of the market.
Flagging the danger of concept stocks, Simon also discussed three small caps supported driven by fundamentals rather than sentiment. You can access this wire here. 
Subscribe for free
Not already a member of Livewire? Sign up today to join 96,000 Livewire users at no cost, and receive all the best market insights delivered to your inbox at 7am each morning.
---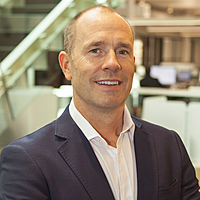 Alex happily served as Livewire's Content Director for the last four years, using a decade of industry experience to deliver the most valuable, and readable, market insights to all Australian investors.
Expertise