The ten most tipped stocks for 2018
---
When we asked you to suggest a stock tip in our 2018 Livewire reader survey, there were a few names that came up regularly. Drawing from the database of 2617 responses, here are the 10 stocks that readers tipped the most, with exclusive insights from our contributors for each one.  
#1 most tipped: Afterpay - 'An absolute screamer'… 
As many as 104 readers tipped Afterpay. In other words, it got 4% of all votes. Richard Coppleson is in the same camp as this group, picking the stock as his number one call for 2018 in the Livewire 'Top Stocks and Crowded Trades" panel of our 2018 Predictions series:
" I like AfterPay, I think it is an absolute screamer. It's got a billion dollar market cap, they've got 40% EPS growth this year, 50% EPS growth next year, and multiples going beyond that. They've only scratched the surface on the number of clients that will sign up, and only scratched the surface of what they will do globally. This company is going to do very, very well over the next three years."
#2 most tipped: New year, new BHP? 
After trailing the index for a decade, BHP put in a better 2017, and readers are now sensing a turnaround, and gave the Big Australian 94 votes (3.6%) of all votes.
Troy Angus, Head of Large Caps at Paradice Investment Management, said in this exclusive interview with us that while the company's capital management has been 'hideously bad' in the past, that:
"They've shown demonstrable evidence in our view, that management and the board are changing their view about how they are going to go about investing that free cash".
The stock has had a strong start to the year, and is already close to Shaw and Partner's $33 one-year target, which only a few months ago was the most bullish on the street by a long margin. Shaw and Partners see $40 on the horizon for BHP, which after the recent move suddenly doesn't seem so remote.  
#3 most tipped: Another big one for CSL? 
Even after gaining 40.7% in 2017, 3.0% of our readers think this ASX20 stock will power ahead again in 2018. Peter Quinton also had the stock in his short list of ten stocks, which he "particularly likes over the next 12 months or so." 
"A leading global company in the development, manufacture, and distribution of plasma therapies as well as non-plasma biotherapeutic products. The global growth in plasma volumes is expected to be around a solid 8% per annum for the foreseeable future and, in addition, the group is planning to launch new products from its very extensive Research and Development portfolio." 
#4 most tipped: Kidman Resources to double again?
In 'Livewire's Christmas Crackers', a series we ran in December asking contributors for their best idea for 2018, Charlie Aitken picked lithium junior Kidman Resources.  
He was very bullish on lithium as an exposure to the surging EV market, stating that SQM estimates that lithium demand will double every 5 years, driven predominantly by the rise of EVs. Charlie then made the case that Kidman's stock price is on track to double again: 
 "I am of the view there is another +100% to be potentially made in KDR shares over the next few years as it moves from explorer to significant producer." 
The stock is up over 10% already in 2018, and more than 40% since he made the call in Christmas Crackers. 
#5 most tipped stock: a2 Milk: Can lightning strike twice… 
a2 Milk was the winner from last year's survey, and was also the top performer on the ASX200. Can lightning strike twice? 47 readers think so.
In a recent episode of our CIO Profile series, Steven Ng from Ophir Asset Management focused on a2 as a stock that is doing an 'outstanding job of executing overseas'. Steve focused on how well it has navigated the Chinese market, where it now has a 4.5% share of the $15bil infant formula market: 
"You look at the management of the channel, if there is anything that a2 Milk has performed exceptionally well, it is managing how that business transacts with its customers via the various channels that the product can get to market". 
#6 most tipped: A contrarian call for Fortescue 
Fortescue nearly tripled in 2016 as it bounced from its lows, but then gave up some of its gains last year. The stock is not often written about on Livewire, but hopefully we see this change as the stock received 43 votes, or 1.6%, of all tips. 
David Coates at Bells made the case in his 2018 outlook that "Iron ore continues to confound bearish forecasts, having maintained an average price for CY17 above US$71/t. We remain above consensus with US$60/t price forecasts." And as for the stock: "Despite the current headwinds from wide price discounts FMG is well placed to generate strong free cash flows and shareholder returns… In our view, the market has taken an overly bearish outlook and FMG is good buying at these levels. Buy, TP $6.65/sh" 
#7 most tipped: Telstra to bounce? 
After the year from hell for Telstra shareholders, it's perhaps surprising that it received 1.5% of votes in our survey.  
In our 'True or false' panel for our predictions series, Richard 'Coppo' Coppleson, Charlie Aitken, Matthew Kidman, Chris Stott, Ben Clark, and Chad Slater unanimously agreed that there would be no further dividend cut coming this year. So, perhaps the worst is behind it, and the stock finds its feet in 2018? 
Our contributors posted many views on Telstra last year, but none were more popular than Hamish Carlisle's wire in which he summarised his fairly negative view thus:
"It is clear to us that despite the recent share price fall, Telstra is no bargain, even if management achieve what we believe are potentially optimistic targets. Poor earnings quality, headwinds related to the NBN, potentially unsustainable mobile margins and high capital intensity lead us to conclude there is probably downside to these targets and our base case valuation." 
#8 most tipped: The bull case - and the bear case - for Getswift 
Getswift listed in Dec 2016 at $0.20, and just 13 months later is trading at more than $3. Opinions on the stock vary wildly.  
This meteoric rise has given the stock a market cap of around $600 million. Annualising its quarterly revenue (SepQ) of $0.175mil would suggest a PE of 857 times. What is going on here?  For our Christmas Cracker series, Steve Johnson didn't just call Getswift's valuation into question, he singled it out as a barometer of a very frothy market, and a reason to be careful not to get carried away by it all in 2018: 
"The more this sort of thing happens, the more that formerly rational people feel like they are missing out on something. And the more likely they are to do something stupid. Keeping your head while others lose theirs, then, is likely to be the one biggest challenge in 2018." 
More positive on the story is Neil Carter, Head of Active Equities at IFM Investors, which increased its position from 5.6% to 6.6% late last year. Neil gave us an overview of the stock a few months ago in an expert insights video.  
Most tipped #9: Next DC 
Next DC, Australia's largest operator of data centres, is another company whose price chart runs steadily from bottom-left to top-right of the screen, to triple the share price over the last three years. 
Still, there is more to come, believes Dawn Kanelleas from Colonial First State Global Asset Management, who chose the company for her Livewire Christmas Cracker. She cited market demand, strong returns underpinned by cash flows from fully utilised existing facilities, and an attractive customer value proposition, as key drivers: 
"In its last result, Next DC delivered an impressive 33% revenue growth and 77% increase in EBITDA. They have offered predictable and recurring operating cash flow underpinned by long-term customer contracts and their growing data demands. This recurring operating cash flow allows Next DC to confidently reinvest capital in even more capacity given the growth in demand, and deliver shareholder returns for the foreseeable future significantly above its cost of capital, making it a very attractive investment proposition". 
Most tipped #10: Pilbara Minerals: "A highly promoted story" 
It seems that Pilbara is not a name that our contributors like, with very little commentary on the site at all. 
We did note however that John Deniz of Paragon Funds Management thinks the stock has the makings of a great short. His negative views are in the Financial Review's 'Best long and short ideas for 2018': 
"Paragon's short idea is the $2 billion Pilbara Minerals (PLS:ASX), a hard-rallying lithium interest. Deniz does not share the market's confidence in the "highly promoted story" where management has aggressively guided for stage-one first concentrate production by June 2018.
"We view this as a stretch target and cost overruns in addition to the recent capex increase of $40 million are likely," he says. "Whilst direct shipping ore sales will help, any delays will see a funding shortfall before first cash flows. Pilbara's resource has complex metallurgy to achieve their desired 6.0% concentrate grade which has been reflected in recent process flowsheet changes. Hitting planned production targets is going to take considerably more time and money."
His short idea last year was Magnis, which fell around 40%. His long idea was Kidman, which more than tripled, and mentioned above, is Charlie Aitken's pick for 2018. John's long call for 2018 is a little known potash developer, Agrimin. 
Not a subscriber yet? 
If you don't get our 'Trending on Livewire' daily morning note, subscribe here at no cost to join over 90,000 investors using the platform to access insights from Australia's leading investment professionals. 
---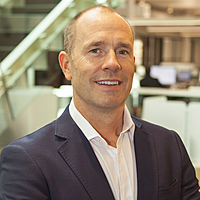 Alex happily served as Livewire's Content Director for the last four years, using a decade of industry experience to deliver the most valuable, and readable, market insights to all Australian investors.
Expertise