Ophir: Growth hides all sins
---
There was a time when having exposure to companies with offshore earnings was considered a drag for Aussie investors. Today, however, Australia's most successful growth investors are seeking to identify those companies with the ability to enter and then capture a thin slice of some truly lucrative global markets.
Close to 50% of earnings from Ophir Asset Management's current portfolio holdings are generated from offshore, and with a 5-year gross return of ~35% p.a the strategy appears to be playing out.
In the latest episode of Livewire's exclusive CIO Profile series, Steven Ng from Ophir Asset Management outlines their investment philosophy and highlights some of the companies they're backing today.
Growth hides all sins... If companies grow and they can grow into big markets and they can deliver and execute, I think shareholders will always be well rewarded as part of that.
Topics discussed
Why less can be more when it comes to portfolio diversification in any portfolio.
What Australian CEOs are saying about the current economic environment.
How the Ophir team have built conviction around a2 Milk and the growth opportunity in China. 
Afterpay Touch - an emerging company that is executing 'flawlessly' and helping retailers in the battle against Amazon.
Does investing in high growth companies mean it will be a bumpy ride?
How Steven was able to identify early some of Australia's great growth stocks (TPG, Magellan, REA).
The three R's behind last year's small cap drawdown and whether a similar scenario is on the cards.
A high conviction stock pick with a long-term growth runway.
Watch Next...
Anton Tagliaferro: The timeless tools of investing
Charlie Aitken: Setting the trap
---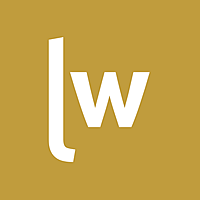 Livewire Exclusive brings you exclusive content from a wide range of leading fund managers and investment professionals.
Expertise