Charlie Aitken: Setting the trap
---
One change in the investment landscape is that markets now only price in the present and there's no great institutional advantage in access to information. That's the view of Charlie Aitken, CIO of AIM Funds, who describes his process as akin to setting a trap in anticipation of changing markets. 
I spoke with Charlie about his recent move from broking to funds management and the adjustments to his approach that this transition has forced upon him. As always, he is candid with his views and articulates why he believes markets are about to experience a significant rotation. He also discusses how his fund is positioned, on both the long and the short side, in anticipation of how he expects the landscape to evolve.
I think this is a hugely interesting point in markets... My number one view is that interest rates have bottomed for your lifetime - both cash rates and bond yields. 
Topics discussed
Lessons from a career in broking including 'best and worst' calls
Australia's absent Animal Spirits
The low point for interest rates in your lifetime
The catalyst that will see interest rates and bonds move higher
Asset classes, sectors and stocks that will be impacted by these moves
A high conviction ASX stock call
---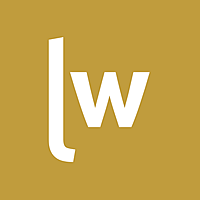 Livewire Exclusive brings you exclusive content from a wide range of leading fund managers and investment professionals.
Expertise