Looking for the next 5 bagger?
---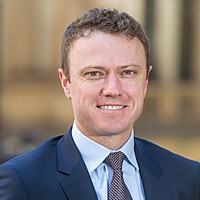 Tom Richardson
Watermark Funds Management
The Australian gold sector has created enormous value for investors in recent years with the shares of Northern Star and Evolution Mining rising seven-fold. Both companies acquired under-developed mines on highly favourable terms from distressed offshore gold majors exiting Australia. Aurelia Metals has taken a leaf from this play book with the acquisition of the Peak Gold Mine from New Gold. The acquisition has a 3 month pay back with enormous upside in Chronos and in the Cobar basin. We are convinced Aurelia will be the next big value creator in the sector.
Aurelia developed the Hera gold mine in 2015, and the transition from junior explorer to mid-tier miner was not a smooth one. Construction overruns, ore body issues and excessive debt ultimately led to a major recapitalisation and a share price of 1 cent. The current CEO Jim Simpson joined the business post recapitalisation and adjusted the company's target to reduce costs and improve cash flow. With experience as a general manager of underground mines, Mr Simpson has been able to steer the company towards higher production and profitability.
Source: Aurelia Metals
While the turnaround at the Hera mine was developing, Aurelia began assessing the neighbouring Peak gold mine (Peak) as a potential investment opportunity.  Run at the time by Canadian company New Gold, Peak began its operations in 1992 and was initially thought to have an eight year mine life. This has grown over time and Peak is now estimated to have reserves that will last a further 4 years. Late last year, New Gold was facing financial problems stemming from over $USD 1 billion in debt used to fund development of a new mine in Canada - Rainy River. Aurelia saw an opportunity and were able to acquire the 25-year-old mine for a modest US$58m. The acquisition of Peak included a large processing plant and an underground mining fleet with a replacement value of close to $400m.
This was an excellent deal for Aurelia. Peak was New Gold's only mine outside of the Americas and received very little attention from head office. Benchmarking between Hera and Peak shows a significant gap in performance. The opportunity now exists for Aurelia to significantly improve the operating performance at Peak by increasing mining rates and lowering unit costs.
New Gold missed or failed to explore investment opportunities located deeper at Peak due to their financial constraints. One clear example was their recent discovery of the Chronos ore body, a small pod with incredibly high grades of gold. This find alone has enabled Aurelia to pay for the acquisition within three months of their purchase.  Beyond these near-term opportunities, the acquisition has created a continuous land package along 100km of strike potential. Over the coming years it is highly possible that further discoveries will be made.
Source: Aurelia Metals
The Cobar Basin is a highly prospective area for both gold and base metals. However, due to the ownership of key mines, the area has been underexplored. Glencore has under invested in its large copper miner CSA and its exploration potential has been untapped, while the Endeavour mine is owned by Japanese smelter Toho Zinc – again, not a company that is likely to have exploration front of mind. The acquisition of Peak not only increases Aurelia's exploration optionality, it creates a basin play, whereby any discoveries in the region could be processed through the significant infrastructure Aurelia now holds.
We are encouraged by the opportunity ahead for Aurelia, particularly as this has been a well-established blueprint for success for other local gold miners. Northern Star and Evolution Mining have both had great success buying mature gold mines from Canadian companies and reinvigorating the operations. Their share prices' have subsequently risen by 5-10-fold over a number of years – we are hopeful that  Aurelia can replicate this success.
---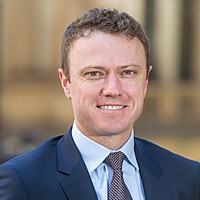 Analyst
Watermark Funds Management
Tom joined Watermark in December 2009, and is responsible for researching a number of industry sectors and managing positions within the portfolio. He holds a Bachelor of Aerospace Engineering from the University of Sydney and is a CFA charterholder.
Expertise