Maintain exposure to the mining sector
---
The All Resources Index in trend terms has been outperforming the ASX 200 Index since the start of 2016. In this note we compare the performance of the big Australian mining stocks against their international peers on a common-currency basis, as well as comparing their current valuation metrics. 
The chart below shows the percentage share price gains over the past 12 months of four large Australian-listed mining stocks and four large overseas-listed mining stocks, all measured in AUD terms. The first thing to note is the scale - all eight stocks have risen anywhere from 30% to 84% over the past year. 
Although the Australian miners have outperformed domestic industrial stocks, in most cases they have lagged their international peers.
Alumina Ltd (AWC.ASX) has been the best performer among the four Australian-listed stocks, just as its joint venture partner Alcoa Corp (AA.US) has been the best performer of the entire group. That follows sanctions against the big Russian aluminium producer Rusal.
What do the metrics say?
Performance over the past year is one thing but what do the current valuation metrics suggest about the future? The table below shows the
next-twelve-months (NTM) PE ratios and dividend yields, and
current free cash flow yields,
EV/EBITDA multiples,
return on equity for the same eight stocks.
and are listed in descending order of FCF yield. 
Anglo American and Vale top the list but most of the stocks still look attractive.
Most of the brokers still advocate an Overweight Resources stance and have Buys on most of the big mining stocks, which is fairly typical for this relatively late stage of the equity and industrial production cycles.
China's ban on imports of scrap metal has increased demand for the primary production of refined metal, and western sanctions against Russia have tightened supply.      
For the time being, Australian investors should maintain exposure to the mining sector and look to include some internationally-listed names alongside the more familiar domestic names. 
---
This article is prepared by Mason Stevens Limited (Mason Stevens) ABN 91 141 447 207 AFSL 351578 and is general advice only and does not take into consideration yours or your client's personal objectives, financial circumstances or needs and should not be relied upon as personal advice. You should consider this information, along with all of your other investments and strategies when assessing the appropriateness of the information to your individual circumstances. Securities, by nature, rise and fall and as a result investing in securities including derivatives involve risk. Past performance is not a reliable indicator of future performance and may not be achieved in the future. Mason Stevens and its associates and their respective directors and other staff each declare that they may hold interests in securities and/or earn fees or other benefits from transactions arising as a result of information contained in this article.
Mason Stevens ensures that the information provided is accurate and complete but does not warrant its accuracy or reliability. Opinions and or information may change without notice and Mason Stevens is not obliged to update you if the information changes. Mason Stevens and its associated companies, authorised representatives, agents and employees exclude to the full extent by law, liability of whatever kind, including negligence, contract, fiduciary duties or otherwise, to investors or anyone else in respect of any loss or damage, including indirect or consequential loss or damage, foreseeable or not, arising from or in connection with this information.
---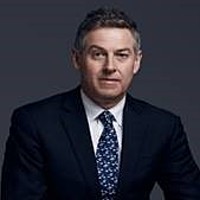 Head of Equities
Mason Stevens
Responsible for identifying domestic and international equity investment opportunities. 25 years of financial markets experience as an equity strategist, economist, analyst, portfolio manager and consultant.
Expertise