Market outlook and opportunities
---
I provide an overview of the global and domestic economies and describe how we have positioned the portfolio to take advantage of market opportunities.
The global economy
We see the Central Banks across the global economy rise their rates as the economy is in recovery. In the US, the market is seeing a broad-based recovery with a focus on earnings growth while inflation trades are set to continue. The UK has seen inflation running high, whilst the recent election will see a soft Brexit. Overall, Europe is placed well with PMI's improving and the ECB focusing on maintaining liquidity.
The Australian economy
Against this back-drop, Australia is well positioned as the RBA is accommodative along with the economy performing well with continued job growth and wage inflation. Sectors that will benefit during this period will be around infrastructure, including companies such as Boral Limited (ASX: BLD), Adelaide Brighton Ltd (ASX: ABC), and Lendlease Group (ASX: LLC).
WAM Leaders Portfolio themes and trends
The WAM Leaders portfolio is well positioned with US dollar earners providing a tailwind over the next 12 months. We believe the US dollar will outperform the AUS dollar, given the US Federal Reserve will raise rates and the RBA will keep rates on hold which will benefit the companies in the portfolio with US dollar exposure.
We own a number of insurance companies in the portfolio including Suncorp Group (ASX: SUN), Insurance Australia Group (ASX: IAG) and QBE Insurance Group (ASX: QBE). In this current hardening environment we think the cycle is in their favor and should have upgrades coming through.
---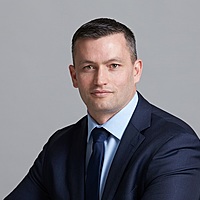 Lead Portfolio Manager
Wilson Asset Management
Matthew has more than 15 years' experience in the investment industry working as both a portfolio manager and analyst. Matthew is the Lead Portfolio Manager responsible for WAM Leaders.
Expertise