Matt Williams: An extraordinary decade
---
On the 30 July 2010, DuluxGroup was spun out of Orica and commenced trading on the ASX at $2.50 a share. In April this year, the board of Dulux recommended that investors accept a $4.2 billion bid for their Dulux shares from Nippon Paint. According to an AFR report, that deal makes Dulux the third-best performing stock in the ASX200 over the past decade.
Matt Williams, Portfolio Manager at Airlie Funds Management, says that demergers have a track record of delivering such exceptional returns for investors. However, not all demergers are successes. Williams says there are some simple rules that he follows to help separate the winners from the duds.
In our latest deep dive interview, Matt Williams explains why he believes the chances of recession in Australia have faded, how he views the current investment backdrop and two companies from where successful demergers could arise.
Discussion points
The difference between trading and investing and how Matt shaped his investing style and process.
The balancing act of investing against a weak economic backdrop with supportive monetary policy.
Why the odds of a recession have faded since the recent election.
Investing in demergers and why they have such a strong record of delivering good returns for investors.
The lessons that Matt has learned over his career as an investor.
In the past 12 months, the top 50 companies have a high-to-low or low-to-high range of about 40%. Companies are not changing by 40% in a year, but their share prices are. That's a threat and an opportunity for investors.
Invest where fair value exceeds market price
Airlie Funds Management employs a prudent, common-sense investment approach that identifies Australian companies based on their financial strength, attractive durable business characteristics and the quality of their management teams. To learn more click 'contact' below.

---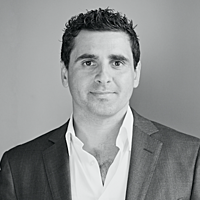 Co Founder
Livewire Markets
Livewire is Australia's #1 website for expert investment analysis. We work with leading investment professionals to deliver curated content that helps investors make confident and informed decisions. Safe investing and thanks for reading Livewire.
Expertise