Media Worth Consuming - April 2018
---
Wells Fargo copped a $1 billion fine for selling dodgy insurance and is keeping bad company in subprime lending. Barclay's CEO got off with just a fine for trying to unmask a whistleblower. CBA charges fees to customers for over a decade after they died. Deutsche Bank paid $35 billion to the wrong counterparty, more than its market capitalisation. Samsung accidentally grants employees $105 billion in bonus shares. Theranos asks investors for more money to fix its fraudulent past. PayPal is moving towards being a bank.
The IMF half yearly report sees lots of debt and little discipline in paying it off. Global debt is still setting records, but the debt to GDP ratio has fallen a little on strong GDP growth.
Shorting is far harder than many think. 5 myths about index funds. 6 tricks scammers use to sell financial products. Great investors share their investment mistakes and lessons. The hedge fund running $100 million for less than $100,000 per year. The Telegram initial coin offering raises $1.7 billion. Elon Musk's April fools' joke was that Tesla is bankrupt. He claims no new debt or equity will be required this year, but he has a track record of breaking promises.
Growing consumer debt will be a drag on consumer spending in China and a wave of corporate credit downgrades has some worried. China spent over $1 billion building a port in Sri Lanka that is barely used. China is gradually nationalising its tech sector but is removing restrictions on deposit rates shrinking net interest margins.
Politics & Culture
Insights from psychologists into the poverty mindset and responsibility. Why inequality exists. Why cheaper renewable power has led to higher electricity prices. Global average temperatures have quietly fallen over the last two years. Environmentalists have damaged their cause by being spectacularly wrong too many times. Climate change deniers and alarmists are both wrong.
It's getting much harder to turn around US government debt. Democrats sue Trump campaign and WikiLeaks over election loss, but "discovery is going to be amazing fun". 32,000 drug convictions overturned in Massachusetts due to crooked laboratory employees. UK government funds are being used to radicalise Palestinian school children. The NFL player putting principles before money.
Economics & Work
14 US states have posted record low headline unemployment rates. The peak Australian trade union claims much higher minimum wages will create jobs, ignoring that someone has to pay for it by cutting spending elsewhere. Male Uber drivers earn 7% more than female drivers by driving faster, longer and smarter. Equal pay day is based on statistical fairy tales. Hayek vs Keynes, the rap battle over the business cycle. Hayek vs Keynes round two, fixing a bust. Adam Smith's critique of crony capitalism.
Miscellaneous
How American Airlines short changed buyers of "unlimited travel". Tesla blames the dead "driver" for an autopilot crash. A UK teen is convicted for hacking the head of the CIA. A Canadian teen is arrested after downloading public documents. The employee named Morgan Stanley has left Morgan Stanley. Apple employees leak a memo about Apple employees leaking information. Making fun of technical indicators with the "vomiting camel" formation. The (humorous) hedge fund breakfast of champions. An abandoned Toys R Us store was used for a dance party. Building evacuated and hazmat crew called in due to durian.
---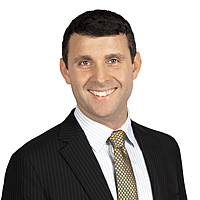 Portfolio Manager
Narrow Road Capital
Narrow Road Capital is a credit manager with a track record of higher returns and lower fees on Australian credit investments. Clients include institutions, not for profits and family offices.
Expertise