Media Worth Consuming – November 2020
---
A monthly wrap-up of interesting and informative media on finance, economics, politics and society that you might have missed.

Finance
GMO is forecasting negative real returns for traditional 60/40 portfolios over the next decade and recommends emerging market value stocks instead. By one measure, US investors have never been more bullishly positioned. SocGen estimates that US equities would be around half their current levels if not for QE. American consumer credit arrears are below the long term average as forbearance programs skew the data.
Tesla's entry to the S&P 500 might signal its best days are over. Tesla is rated second worst out of 26 car brands for defects. Tesla's superchargers are now more expensive than refuelling a petrol powered car. A start-up study found that the typical characteristics associated with successful founders made little difference. A Danish study found that start-up employees earned 17% less in the long term, with only a few getting lottery ticket type outcomes.
The IIF's latest quarterly report shows global debt levels are on a bender. Global debt with negative nominal yields just topped $17 billion, a new record. Moody's raised its credit rating for Greece to Ba3, despite a raft of unresolved problems. London office rents are plunging but valuations for office towers are barely moving. Two mega mall owners have bought JC Penney out of bankruptcy to avoid seeing one of their anchor tenants liquidated.
A "AAA" rated Chinese state owned coal miner has defaulted on its bonds. China's Baoshang bank has written off its tier 2 debt. China's T+0 trading for convertible bonds is leading to wild price movements. China's bond problems are spilling over into the trust market. Zambia's default is set to be ugly with claims of hidden debt and favouring of Chinese interests.
US high yield bonds have set a record low yield. High yield lenders are facing off in court over amendments to TriMark's debt terms. Carnival's bond sale was heavily oversubscribed, showing that debt investors are aggressively chasing yield again. After making a bundle in March on credit insurance, Bill Ackman has bought credit protection again. US student loan balances are up 932% to $1.37 trillion over the last 11 years with losses forecast to be 32% of the total owed.
A high IQ means little when investing. 8 common mistakes investors make. The Sharpe ratio is often misused because investors misunderstand volatility. Value investing still works if adjusted for intangible assets. A 22 year old is shaking up short selling with his tips and newsletter. Bitcoin is great for speculating but isn't useful as a currency.
Politics & Culture
Michael Bloomberg threw $100 million of advertising at three states in the US presidential election but all still voted for Trump. Fox News has seen its ratings plummet after it ended its love affair with Trump. There was a surge of late bets on Trump to win the Presidential election. The US government gave $500 million in bailouts to businesses that filed for bankruptcy anyway. Californian prisoners have scammed the government for $140 million in unemployment benefits. Oregon has decriminalised small quantities of all drugs, shifting funding from prosecution to rehabilitation.
Californian voters rejected their government's attempts to legalise racial discrimination. Progressive policies penalise those who play by the rules and reward those who act selfishly. A Portland politician who called for the defunding of police called the police after her taxi driver cancelled the ride and asked her to leave the vehicle.
Mike Pompeo infuriated China's government by clearly stating Taiwan is not part of China. Jack Ma gave a speech accurately criticising China's banks so the government shut down his company's IPO as punishment. A Singaporean rights activist has been charged with illegal public assembly for holding up a smiley face sign. Argentina is developing a one-off off 2% wealth tax for its wealthiest citizens despite the evidence that wealth taxes are a mirage.
Economics & Work
70% of US government spending is transferring money from one group of citizens to another, up from less than 20% in 1950. High taxing American states keep losing taxpayers to low taxing states. Australian governments have foisted bread and circuses budgets on their citizens but don't want to mention that taxpayers will eventually foot the bill.
Joe Biden's key economic advisors are well to the left of mainstream economics. Central banks printing trillions of dollars make Judy Shelton look sensible. 10 highlights from the Milton Friedman TV series "Free to Choose" on capitalism, government, poverty and regulation. Bailouts are killing capitalism and economic growth but governments keep doing them. Elite American Universities take from taxpayers to spend on the rich.
Turkey's President fired the central bank chief after its currency hit a record low; the replacement promptly increased the overnight rate by 4.25%. Banks in emerging markets have been loading up on their country's sovereign bonds, increasing the doom loop risks. New Zealand's central bank has gone from 6% to 37% ownership of the nation's sovereign bonds in seven months. It has also kicked off a house price boom with interest rate cuts and now has to bring back LVR restrictions to cool it down.
A study on 50 years of data on Austrian families found that parental leave and subsidised childcare have had almost no impact on the difference between earnings for men and women. The US government's stimulus programs cost $224,000 per job saved and have been overrun with fraud. The RBA estimates that 80% of JobKeeper recipients would have kept their jobs without the payments. Earned income tax credits deliver a better outcome than compulsory minimum wage increases. The American healthcare system is stealing wage increases. Christmas carols for economists.
Miscellaneous
A list of some of the best free online news services. How a Hummingbird slows its heart rate and drops its body temperature to 3 degrees to conserve energy overnight. A racing pigeon was sold for a record $1.9 million.
A study of 10 million people in China found no cases of transmission from asymptomatic Covid carriers. A large study from Denmark found that wearing a mask had little impact on the likelihood of catching Covid. A UK study found that shutting down schools did close to nothing on reducing the spread of Covid. The closure of Dutch schools substantially slowed the learning of students, with poorer kids the most impacted.
Nursing homes that isolated residents appear to have saved them from Covid but have killed them with loneliness. Data from the US shows that lockdowns and economic consequences are leading to almost as many excess deaths as Covid. South Dakota has created an online calculator to measure your risk of hospitalisation and death from Covid. Taiwan's outcomes with Covid remain the gold standard, but few countries seem willing to learn from its methods. California's governor deliberately broke his own Covid laws, but didn't get arrested and fined like many others.
An elevated tram overran the end of the line and was saved from disaster by a whale statue. Someone has stuck a big chunk of stainless steel in the desert in Utah. Taiwanese politicians threw pig guts and punches at each other in a debate about pork imports. Japanese ramen shops would rather close than raise their prices. How Dave Grohl (of Nirvana and Foo Fighters) and a 10 year old music prodigy lit up the internet with a drum off.
Not already a Livewire member?
Sign up today to get free access to investment ideas and strategies from Australia's leading investors.
........
This article has been prepared for educational purposes and is in no way meant to be a substitute for professional and tailored financial advice. It contains information derived and sourced from a broad list of third parties and has been prepared on the basis that this third party information is accurate. This article expresses the views of the author at a point in time, and such views may change in the future with no obligation on Narrow Road Capital or the author to publicly update these views. Narrow Road Capital advises on and invests in a wide range of securities, including securities linked to the performance of various companies and financial institutions.
---

Follow Jonathan Rochford's wires
---
---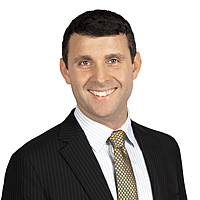 Portfolio Manager
Narrow Road Capital
Narrow Road Capital is a credit manager with a track record of higher returns and lower fees on Australian credit investments. Clients include institutions, not for profits and family offices.
Expertise