Media Worth Consuming - October 2017
---
Here's this month's interesting and informative media on economics, finance, government and society.
Finance
No money down home loans are available in Sacramento with the Federal Government acting as the lender. A US homebuilder offers to rebate up to 3% of the purchase price to reduce student loans, Fannie Mae is funding the mortgages. A subprime auto loan program for refugees has very low arrears as it requires financial counselling as part of the approval process. Executives of a dodgy American payday lender are facing jail time and proceeds of crime asset seizures. Vietnam sentences a former bank CEO to death and former Chairman to life imprisonment for fraud.
The SEC is going after a private equity (PE) partner for charging $290,000 in personal expenses to clients including haircuts. Calpers threatens to internalize PE deals if managers don't cut fees. First time PE funds have beaten established managers on returns since 2009.
Venezuela's tab of defaulted debts is up to $586 million. Things are done a little differently and a lot cheaper in Frontier markets. Start-up MoviePass is on the brink of collapse after selling monthly cinema memberships for $10 that let customers see unlimited movies at the cinema. A UK company's share price jumps over 400% after it adds blockchain to its name. The IMF has highlighted nine major banks that have weak capital ratios and low profitability including Barclays, Citibank, Deutsche Bank, SocGen, Standard Chartered and UniCredit.
Politics & Culture
A blogger who exposed Maltese government corruption was killed in car bomb attack. If rich kids had to fight would we have less war? Silicon's Valley's idealistic roots long ago gave way to monopoly profits. 7 lessons in being a man from the greatest generation. Never walk by a mistake. Tips about how to receive feedback.
Obamacare taxed the healthy to pay for the sick, Trump is right to change that. One family has had their Obamacare plan cancelled four times in five years. College students like Trump's policies, but only when they are attributed to Bernie Sanders or Obama. The biggest fear of Americans is corrupt government. As the EU proposes more wasteful spending and interventionist policies Britain is better off outside.
The European Journalists Federation tells its members to adopt a biased position when reporting on refugee issues. Ellen DeGeneres highlights double standards with lewd comments about another woman. Dr Seuss books called racist when Melania Trump donates them but not when Michelle Obama reads from them.
Economics & Work
Nobel Prize winner Richard Thaler's five best contributions to economics. There's plenty of low hanging fruit left for productivity improvements. Global economic growth and trade over the last 25 years has lifted hundreds of millions out of extreme poverty. Top down international aid is a waste of money, micro reforms are what decreases poverty. Free trade makes countries richer and stretches the dollar of the poorest consumers further.
A standout example of crony capitalism as Amazon gets 238 proposals to host its second headquarters. Why massive subsidies for Amazon (and other big corporations) are evil. Only in America – how a band-aid and a doctor's consultation cost $629. Non-disclosure agreements with employees protect the Harvey Weinstein's of the workplace.
Environment
Germany had negative power prices for a weekend due to over-installing wind farms. A Danish company takes household trash, recycles some and makes electricity from the rest. There's been an outbreak of the plague in Madagascar. US farmers are cutting back on production of cage free eggs as consumers aren't buying enough of them.
Miscellaneous
An American restaurant outsources food preparation by buying fried chicken from Popeyes. What chefs really mean when they use flowery language. A woman threw hot tea in her boyfriend's face and drove his car into a pool after he refused to give her $50,000 to start a business. Wrestling's new bad guy; a character named "the progressive liberal".
---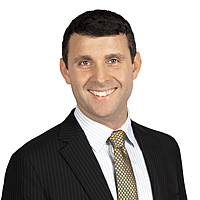 Portfolio Manager
Narrow Road Capital
Narrow Road Capital is a credit manager with a track record of higher returns and lower fees on Australian credit investments. Clients include institutions, not for profits and family offices.
Expertise