Mergers & acquisitions are back in vogue
---
Henderson Group (HGG) Weekly Chart
Also, Japanese company Hitachi Construction Machinery Co. has made a $3.25 cash takeover offer for Bradken (BKN) which the board have unanimously supported. The bid is a 33.7% premium to BKN's last trade and an enormous premium to the sub 40c area reached earlier this year. We believe investors should regard this bid as a windfall.
Bradken (BKN) Weekly Chart
The sudden pick up in M & A makes sense when we consider the simple obstacles facing businesses moving forward.
Companies have been slashing costs to increase profitability since the GFC, there simply cannot be much fat left on the bones after the many years of cuts.
US companies in particular have embarked on enormous buybacks to boost earnings per share, which made some sense in such a low-interest-rate environment - The Fed funds rate is 0.5% today compared to 20% in the early 1980's. After many years again this is likely to have run its course.
This leaves M & A as an obvious option for directors to investigate, again using the very cheap money currently available, especially as interest rate hikes are on the horizon in the US.
US Fed Funds Rate Monthly Chart
Buying stocks in anticipation of a takeover is a dangerous game but if its potential cream on the cake of a stock we like anyway it's a very different matter e.g. when we were fortunately long iiNet when TPG Telecom bid for the company.
The obvious sector where value remains to us is in the energy sector which has had two significant attempted takeovers fail:
Santos (STO) rejected a $6.88 a share bid from Scepter Partners only to then raise capital leaving the stock languishing well under $4 after hitting a low of $2.46.
Woodside (WPL) made a scrip bid for Oil Search equivalent to $7.65. It appeared that the PNG government were looking for a cash bid over $8.20, which was its entry price. It all got too hard for WPL who subsequently cancelled their bid and walked away.
The dramatic change in attitude from Saudi Arabia around production last week may reignite activity in the sector. Another attempt at OSH from WPL is a possibility, most of the work has been done while the stock remains close to $7 hence a bid just over $8.20 may be successful.
Technically OSH has traded sideways for many months but as we like the sector we could be a speculative buyer with stops under $6.50.
Oil Search Ltd (OSH) Weekly Chart
There has already been a flurry of deals (and proposed deals) in the mining services sector over the past 12 months or so and the move on Bradken (BKN) late yesterday suggests they'll likely be more.
In June this year, ALS Limited (ALQ) received a joint bid from two private equity firms at $5.30 a share. The bid was rejected and shares are now trading at $6.06 – so a good decision by the board. A deal in some form for the business still makes sense. The food science division of ALS is driving earnings, however, the resources division is starting to improve (from a low base). A suitor could break up the two areas and probably find buyers for each at higher multiples.
Technically ALQ has traded up from a low of $3 and could be bought here as a speculative investment with stops under $5.60. Obvious resistance sits around $6.60   
ALS Ltd (ALQ) Weekly Chart 
Summary
We envisage more M & A into 2017 with the energy sector & mining services two obvious targets.
We could buy OSH with stops under $6.50.
We could buy ALQ with stop under $5.60
Livewire readers can receive  14 days' free  access to our  Platinum level  membership by  registering here:  (VIEW LINK)
---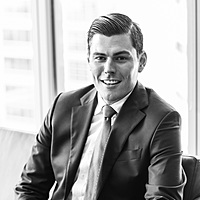 Market Matters is an online investment and share trading advisory service designed for those that want to take their wealth further. We specialise in advice for active share market investors, including those new to the markets or those with a Self...
Expertise
No areas of expertise