Mesoblast (ASX: MSB) - Why I expect Team Silviu can make a strong comeback
---
A big theme in 21st Century medicine is regenerative medicine - the use of stem cells from a patient or donor to rebuild damaged tissue or modulate harmful inflammation. Which is why I pay attention to Mesoblast (ASX: MSB), because this ~A$500m company, led by Silviu Itescu, is the world leader in stem cells. I've tracked Mesoblast since 2009 when the first human data on its Mesenchymal Precursor Cells came out, and the company has yet to put a foot wrong clinically. In 2016 it has three programmes in Phase III (the late stage of development), and one approval in Japan. Next year it may gain its first FDA approval. The market doesn't like Mesoblast at the moment, and the shorts have had a field day, because in June its Big Pharma licensee, Teva, handed back a key programme. I actually think this was great news because Mesoblast can now relicense to a more likeminded partner. Mesoblast had US$80.9m cash as at 30 June and is funded to complete the Phase III in advanced chronic heart failure which Teva started.
---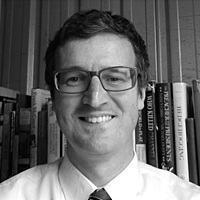 Founder and Senior Analyst
Pitt Street Research and NDF Research
I am an equity research professional who worked in stockbroking from 2001 to 2015. After 15 months doing investor relations I returned to equity research with the founding of NDF Research. With Marc Kennis I founded Pitt Street Research in July 2018.