Middle Island - Strong progress at Sandstone
---
Subsequent to our August 2018 Initiation, Middle Island has made significant progress at it's 537,000oz Sandstone Gold Project in WA. The Company is taking a staged, iterative approach to activities related to the strategy of restarting operations through the existing mill.
The Company has recently completed infill drilling of the upper part of the Tonalite Deeps mineralisation, which sits underneath the Two Mile Hill open pit, with the results of this work to be used in an upcoming JORC 2012 compliant MRE. Middle Island is approaching this as a bulk underground mining operation, which would follow a campaign of open cut mining, including a significant cut back of the Two Mile Hill pit.
Given the grade of the deeps mineralisation, Middle Island will look at potentially using low cost sub-level caving combined with ore sorting, which would allow a large scale underground mining operation to take advantage of economies of scale, whilst providing the amount of feed more suitable for the 600,000tpa capacity of the mill.
Ore sorting test work has been very positive, with initial work indicating the potential to upgrade mill feed grades by between 185% and 257% whilst discarding ~64% of material and recovering 93% of the gold. Further testwork is planned at TOMRA in Sydney, with a recent visit by IIR to this facility highlighting the potential of this very low cost but effective treatment method.
The Company has a number of other ongoing activities ongoing at Sandstone and surrounds, and we would expect a steady news flow over coming months. With an EV of around A$10 million, Middle Island is well leveraged to positive news.
---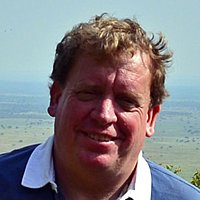 Senior Analyst
Independent Investment Research
Mark is a Senior Resources Analyst for Independent Investment Research, with a focus on junior and mid-cap listed resources stocks. With over 10 years as an analyst, following on from 17 years as a geologist, he has a good insight into the sector.
Expertise