Momentum suggests another leg up for equities
---
---
---
"I think most people should start asset allocation with a framework in fixed income. The simple reason is to get that part of the portfolio that has low volatility. I call it, constantly, the sleep-well part of the portfolio. It should be those that really shouldn't trouble one, produce income, and they're very low capital risk associated with it and ensure that that's in place. Now, the problem at the moment is because rates are so low and in the rising yield environment there is a risk of no or even, possibly, negative returns because the buffer in the coupon is low. Lower than what it's been in history. We used to have bond yields of three, 5%. Now we've got bond yields of two. It doesn't take a lot for it to get to a negative number.
The question is what should you do with fixed income in a portfolio? It would suggest you have most of your exposures, as far as possible, through floating rate instruments so that as interest rates go up, you're not disadvantaged by that unnecessarily, or what's called short duration, which simply means the fund typically that you're invested in has a low sensitivity to interest rates. They can engineer an outcome for you that will give you low sensitivity to interest rates. As interest rates rise, they'll be able to reset at the higher rate much more quickly than the fund that is locked into things with much longer term outlook. In short, you go short. Both in terms of magnitude in fixed income, and in terms of where you are within the market.
It does leave a gap in the portfolios too. How to get some kind of insurance or uncorrelated asset classes. Some, and a lot of people encourage people to invest in what's called alternative, which is just a broad sweep of different ways of addressing equity markets, fixed income, and other assets. Be they property assets, unlisted property's just a method of investing, it's not different, property is property. But be that as it may, one needs to be a bit thoughtful about that. Just because one doesn't like fixed income, doesn't mean to say that suddenly you should like alternative assets. If you're going to alternative assets, be sure that you like them regardless of whether you liked fixed income or not. They should be held even in good fixed income environments to be clear on that.
Then we go to equities, which still seems like the best place for people to at least hold their faith in terms of whatever allocation they wish have, retain the faith in equities. Equities are not cheap. That's been clear for some time, but the current momentum would suggest that equities have still got perhaps another leg to run. A mild amount of inflation helps, a perception that some of the growth in the world is picking up perhaps a little bit or at least not faltering, should still give equities a chance to provide certainly returns that are justified by a bond yield plus a risk premium.
When one thinks about which equity regions to be in, so let's stick to regional allocations at the moment. The one that's challenged the most at the moment is emerging markets. The rational goes that a strong US dollar makes it difficult for them to service any current account deficits. Now that unfortunately lumps all emerging market countries as though they are, you know, one country with one current account deficit. They're actually some with no current account problems at all. But the nature of markets at the moment is that they tend to sell off regions rather than be selective within regions. That's exacerbated by using exchange traded funds, which tend to sell off regionally. Well, they have to because they don't discriminate.
Perhaps emerging markets still have, the frustrating thing is they still have the best valuation, but by the same token one can't walk away from the fact that the momentum and risk factors are perhaps slightly, not so favourably weighted towards them at the moment. I wouldn't rush out of them if I had them in the portfolio, but I probably would be a little more cautious about the weight I attribute to them to what I might have, say six months ago. In terms of the other regions, at the moment it still looks like the US, notwithstanding it's expensive, is probably still going to at least maintain its position. Some people are warming to Japan, but let's be honest they've done that sequentially. It's occasionally paid off, but not for long term. Given the outlook in Europe, could be a little more troubled next year. It's really hard to make a strong case to be over with Europe, but they are unquestionably selective equities in there that people will still continue to like to hold.
The short answer is, in the developed world I'm not confident that you want to make a particularly strong call either way. So your weightings in Europe, US, Japan, I'd let a fund or somebody make a decision for me. With emerging markets I think it depends on your appetite for risk and your time horizon. Five years time horizon, you're probably good. 12-month time horizon, you may want to just dial that down a little."
---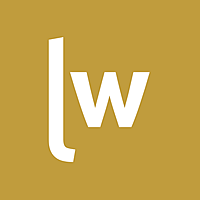 Livewire Exclusive brings you exclusive content from a wide range of leading fund managers and investment professionals.
Expertise