Myth Busting: Global shares can't deliver attractive income
---
We often hear the benefits of investing offshore, however, accessing attractive dividends is rarely given as one of them. Analysis from the team at Plato Investment Management has identified over 700 companies not listed on the ASX that deliver a yield of 4% or above. Dr Don Hamson, Managing Director at Plato, says generating income from global stocks is one way to diversify away from the concentrated local market.
"6 stocks in Australia pay out more than half the dividends of the whole market. That's in the S&P200. So you think that's over 200 stocks and it's quite well diversified but more than half the income comes from just 6 stocks. It's actually very, very, concentrated."
In this short video Hamson provides more detail on the case for looking offshore for income. 
Key points
Don't use the global benchmark as a indicator for the income opportunity in global shares
Analysis from Plato Investment Management has identified over 700 companies (not listed on the ASX) that have a greater than 4% dividend yield.
Interestingly, many of the companies pay the dividend annually – making it quite 'chunky'
Investing offshore for income provides diversification away from the highly concentrated opportunity set on the ASX where just 6 companies account for more than 50% of dividends.
Another potential benefit is that your offshore investments could act as a hedge should the AUD fall. 
Interested in income investing? 
For further insights from Plato Investment Management, please visit our website
---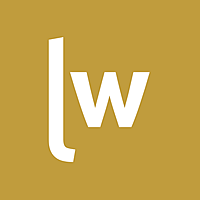 Livewire Exclusive brings you exclusive content from a wide range of leading fund managers and investment professionals.
Expertise