New Complexity Premia Episode on Bond Market Returns in 2019, and Much More
---
In the latest episode of Coolabah Capital Investments' popular Complexity Premia podcast we discuss: 
a summary of the bond market's performance in 2019; 
the addition of Pinnacle Investment Management to our family; 
the human shortcomings of the world's greatest investor, Renaissance Technologies' Jim Simons; 
Coolabah Capital's new submersible drone that will allow us to track great white sharks both above and below the waves;
the battle between the RBA's Phil Lowe and Treasurer Josh Frydenberg over fiscal policy; 
Westpac's AML saga and the price of forcing banks to become crime fighters; and 
the revolution about to hit financial advice and LIT/LIC sector. 
You can listen on your favourite podcast app, or you can find it on Apple Podcasts or Podbean.

........
Disclaimer: This information has been prepared by Smarter Money Investments Pty Ltd. It is general information only and is not intended to provide you with financial advice. You should not rely on any information herein in making any investment decisions. To the extent permitted by law, no liability is accepted for any loss or damage as a result of any reliance on this information. Past performance is not an indicator of nor assures any future returns or risks. Smarter Money Investments Pty Limited (ACN 153 555 867) is authorised representative #000414337 of Coolabah Capital Institutional Investments Pty Ltd, which holds Australian Financial Services Licence No. 482238 and authorised representative #001277030 of EQT Responsible Entity Services Ltd that holds Australian Financial Services Licence No. 223271.
---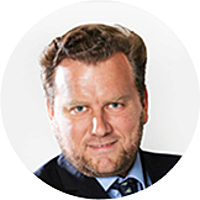 Portfolio Manager & Chief Investment Officer
Coolabah Capital
Chris co-founded Coolabah in 2011, which today runs over $8 billion with a team of 26 executives focussed on generating credit alpha from mispricings across fixed-income markets. In 2019, Chris was selected as one of FE fundinfo's Top 10 "Alpha...