October has come with a multi-billion dollar windfall for retirees
---
The Commonwealth Bank (ASX: CBA) and Woolworths (ASX: WOW) have now completed their off-market buybacks.
CBA's $6 billion transaction, completed October 4, enabled it to buy back approximately 67.7 million CBA shares. While the $2 billion WOW buyback, which was completed on Monday (October 18), saw the retailer buy back just over 58 million shares.
Both these transcations have proven to be a welcome windfall for Australian retirees and other low-tax investors who took part, mainly because of the tax-effective franking credits that come with off-market buybacks.
For pension-phase and tax-exempt investors, one dollar of pre-tax income from fully franked dividends is actually worth $1.43.
So, for retirees who tendered shares into CBA's buyback (some individual tax circumstances may be different), they would have recorded an approximate after-tax profit of $14.27 or 14%, compared to the market price of CBA.
For pension-phase investors who tendered shares into WOW's buyback, the after-tax profit realised would have been around $7.31 or 18% compared to the market price.
To reinforce the dollar value of franking credit for retirees – the CBA buyback represented a $1.94 billion franking credit windfall, while for WOW, the franking credit dollar value was $750 million.
During the August reporting season, our analysis shows approximately $15 billion in franking credits were distributed, in addition to over $38 billion in cash dividends.
So, taking into account both the dividends announced in the August 2021 reporting season and the buybacks completed this month, ASX200 stocks have returned over $46 billion in cash and over $17 billion in franking credits to shareholders.
Franking credits remain a critical mechanism to help many self-funded retirees make ends meet in our low-yield world and these figures highlight why it's imperative that retirees' equity income portfolios are managed with their unique taxation circumstances front of mind.
For example, the Plato Income Maximiser LIC (ASX: PL8) and the Plato Australian Shares Income Fund tendered the entirety of their CBA and WOW holdings into the buyback because we manage the vehicles specifically to maximise after-tax income for retirees
Looking ahead, we think there may be more of these tax-effective buyback opportunities moving into 2022. Investors should ensure their portfolios are managed to take advantage of them.
Plato Investment Management forecasts the ASX 200 index will return a 5.2% gross yield over the coming 12 months and we think active and tax-effective portfolio management can help deliver significantly more income.
Learn more about how you could be generating stronger income from the share market 
Click the 'contact' button below or visit Plato's website
........
The information contained in this article is for information purposes only. Plato Investment Management Limited ABN 77 120 730 136 ('Plato') AFSL 504616.   Any opinions or forecasts reflect the judgment and assumptions of Plato and its representatives on the basis of information at the date of publication and may later change without notice. Any projections contained in this article are estimates only and may not be realised in the future.  The information is not intended as a securities recommendation or statement of opinion intended to influence a person or persons in making a decision in relation to investment. This article is for general information only. It has been prepared without taking account of any person's objectives, financial situation or needs. Any persons relying on this information should obtain professional advice relevant to their particular circumstances, needs and investment objectives.
---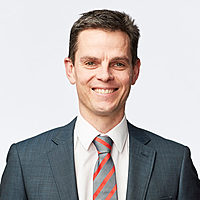 Senior Portfolio Manager
Plato Investment Management
Peter is a Senior Portfolio Manager and manages the Plato Australian Shares Income Fund. He is a founder of Plato and has 15 years investment experience. Peter received 1st Class Honours and a PhD from UNSW.
Expertise