Offshore diversification will take some of the sting out of this bite...
---
It's obvious, of course – there is no finance prize for pointing this out. But the reality (as the tax office and any number of others have noted) is that Australian SMSF's have 30% of their holdings (or $165b of a total of $557b) in Australian shares. They have only $2b in offshore shares. This is a bad idea. The world is globalising, Australia has been a major target market for energy (Exxon, BP), consumer products (Procter and Gamble) and technology (Apple, Google). In all truth, the banks are squarely in the sight of disrupters, so that is coming too. Investors should make sure they have some level of exposure to these global giants, with the added benefit that they will also get some help from the Australian dollar if it keeps falling. (VIEW LINK)
---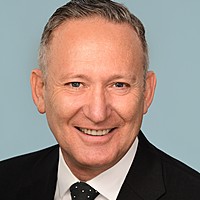 CIO of Loftus Peak, a specialist global fund manager with a track record of successful investment in some of the world's fastest-growing listed businesses.
Expertise