On track for a solid first-half reporting season
---
The first half reporting season kicks off later this week, and according to the latest Thomson Reuters earnings estimates, EPS for the S&P/ASX200 is forecast to grow by 7.0% in FY18, down from the 11.3% in FY17.
This pace of growth is forecast to continue over the following two years (FY19: 5.9%, FY20: 5.2%) providing a platform for steady equity returns, with stronger global growth and improving business conditions offering the upside.
In our view the sectors best placed for upside surprise this reporting season include Resources, Offshore Earners and Retailers.
Key points
Positive business and consumer sentiment sets the tone for the February reporting season and investors have responded by putting capital to work.
Since August results, already extended growth stocks have further re-rated against a backdrop of US tax cuts, low inflation and low volatility. This cannot occur indefinitely and company results typically provide the reality check that investors need to recalibrate their expectations. We think growth stocks risk underperforming in February.
The European resurgence and the Trump-led economic reforms in the US are poised to continue to buoy ASX offshore earners (Corporate Travel Limited, Reliance Worldwide, Apollo Tourism). While Australian economic growth is improving, offshore markets continue to set the pace for an economic rebound. We expect to see companies further clarify the extent of the US tax reform benefits via their results.
Valuations set a high bar for market darlings and growth stocks
Elevated valuations will again set a high bar for growth stocks and unless earnings upgrades are likely, we prefer to err on the side of caution and take profits where we think prices have run ahead of fundamentals.
We look for evidence that improving business and consumer sentiment is beginning to translate into meaningful earnings tailwinds for businesses.
What concerns us is the magnitude of the divergence between high PE and low PE industrial stocks. The spread is the widest it's been in five years, and we think February will be the reality check the market needs to bring valuations back into line.
We prefer industrial stocks where we identify upside risk to earnings and guidance (Corporate Travel Limited, Reliance Worldwide, JB Hi-Fi).
Counting on a capex turnaround
The Australian corporate environment is witnessing evidence of some positive earnings trends driven by the rebound in commodity prices and better operating conditions. Until recently capital spending had been conspicuously absent from the rebound.
That has changed, and with the improving earnings environment and high levels of business confidence, we believe capital expenditure could continue to grow, which could strengthen the earnings expansion and help reverse declining growth in productivity.
Commodities recovery doing the heavy lifting
The Resources segment is enjoying EPS growth of 15-20% while Industrials growth is tepid at 6-7%. Arguably the Industrials side of the market, which is trading on elevated valuations, is in part trying to pre-empt the flow through of higher Resources earnings into the economy.
Higher dividends are a certainty in February (in line with dividend policies) with dividend upside risk driven by the fact that key commodity prices (oil, iron ore, coal) have traded well above consensus expectations through late 2017.
In our view, the bulk commodity miners (BHP, Rio Tinto, Fortescue Metals, Whitehaven Coal) offer best upside capital management potential.
You can access this report on the Morgans blog here: (VIEW LINK)
---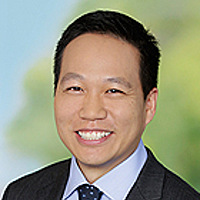 Analyst - Equity Strategy
Morgans Financial
Andrew is a member of the Morgans Investment Committee, and is responsible for equity strategy bulletins, high conviction stocks, model portfolios and other products focusing on key areas such as reporting season, factor analysis and short interest.
Expertise