Our preferred picks in infrastructure and retail
---
My colleague John Ayoub, Senior Equity Analyst, outlines our views on local infrastructure and supermarket exposures. Boral is a key pick in infrastructure and we also believe negativity towards retailers is being overplayed. In this sector our preferred picks are Woolworths and Metcash.
Infrastructure: Two reasons to like Boral
The recent Headwaters acquisitions focuses the business more on the US market and provides a good platform for growth.
The domestic infrastructure business provides exposure to the recently announced infrastructure spend on the east coast and could lead to earnings upgrades over the next few years.
Supermarkets: Retailers are ready for the competition
We think the noise around incoming competition has been a positive for the supermarkets and has forced management to prepare their businesses.
We also believe that out of cycle rate hikes and increased energy costs will see consumers cut back on 'eating out'. This has the potential to flow through and benefit the supermarkets as consumers choose to eat at home.
We think Woolworths is the best way to play this theme and we also like Metcash in this sector.
---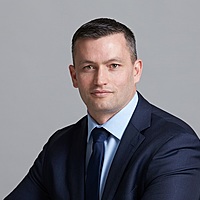 Lead Portfolio Manager
Wilson Asset Management
Matthew has more than 15 years' experience in the investment industry working as both a portfolio manager and analyst. Matthew is the Lead Portfolio Manager responsible for WAM Leaders.
Expertise