Paul Moore: Don't underestimate the magnitude of change ahead
---
I found this short video from PM Capital's CIO, Paul Moore, really thought-provoking, and have pulled out a few quotes for you to highlight some points that jumped out (with full video below). These include a warning on rising rates, calling technology crowded, and the systemic risk from ETF's...  
The coming headwind of rising rates
"The assumptions that the industry has relied on for so long, may no longer be valid as the tailwind of lower interest rates turns into a headwind of rising rates. It's now all about earnings growth and the risk of rising rates… I would also stress our belief that we're only in the first innings of this transition and that one should not underestimate the magnitude of the potential change."
Is the US market cheap?
"I'm once again being asked if the US market is expensive. At current interest rate levels, one could actually argue that the market's cheap, but the reality is that generally valuation across most sectors would be described as full."
Technology is overcrowded
"When you pick up most fund manager portfolios, you'll find that relative to the composition of the index they're most overweight in technology stocks. And it amazes me today how many portfolios I pick up and the similarity in the types of stocks that are being held. So maybe technology is the riskier part of the market this time."
Offshore banks look reasonable
"Offshore banks, the dominant primarily domestic franchises that we own, still look reasonable. They sell at approximately 12 to 13 times future earnings, which is at the low end of the 12 to 15 range that we typically see with these type of businesses. And they will be big beneficiaries of rising rates."
ETFs as a potential cause of a major adjustment
"Instinctively I suspect if there is a major adjustment ahead of us, it's more likely to be from a new source of risk, and I'm guessing related to the extremes we now see in passive investing and exchange-traded funds. I would describe Exchange Traded Funds as slogan investing with significant liquidity risks under the wrong circumstances."
---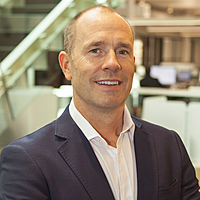 Alex happily served as Livewire's Content Director for the last four years, using a decade of industry experience to deliver the most valuable, and readable, market insights to all Australian investors.
Expertise