Podcast: Inside Investing Episode #5
---
Well a fair bit happened in the past week. Amazon opened in Australia and there's been that small issue about a banking royal commission. Graham takes us inside a presentation on behavioural finance and I'll share some insights from one of Australia's most respected hedge funds.
This podcast is a joint initiative brought to you by Livewire and Cuffelinks. For Livewire readers not familiar with Cuffelinks please check out the blurb and the bottom of this post. 
On the Agenda
The amazing opportunity in healthcare that is right on Australia's doorstep.
Behavioural finance and confronting the reality of what you need to live off in retirement.
Cheer up Australia! You're being to bearish on the outlook for equities.
Amazon is here, now we can start to have a more balanced discussion about what impact it will have and who will be impacted.
Graham shares a less than pleasant IPO experience which serves as a timely reminder about information asymmetry.
One ASX company that is loving the Amazon experience and one that is looking like it might not make it.
And the inside story on why Barrack Obama loves Tony Abbott.
The podcast is also available on iTunes 
Featured articles
It's a super Royal Commission, but what can it achieve?
Amazon: Lessons from the US for Australian retail
IPOs and information asymmetry
The good news story Australia is missing
The retail stock most likely to go bust
How 25 staff deliver to 66 countries
About Cuffelinks
Cuffelinks provides investors with a complementary service to that of Livewire. The Cuffelinks website has a rich archive of well-researched articles providing answers to many important issues facing investors and how they implement their investment strategies. It is independently operated and the quality of the investment information is of the highest standard. For those Livewire readers not familiar with Cuffelinks, I highly recommend visiting the website and registering for the weekly newsletter.
---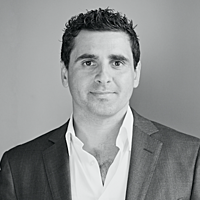 Co Founder
Livewire Markets
Livewire is Australia's #1 website for expert investment analysis. We work with leading investment professionals to deliver curated content that helps investors make confident and informed decisions. Safe investing and thanks for reading Livewire.
Expertise