Profiting and protecting from investor psychology
---
People often ask Steve Johnson, 'what's your edge? What do you do differently that allows you to outperform?' His answer is straightforward: "we don't have a big team, we don't have an informational edge, we are not smarter than the people we compete against." What they can do though, is take advantage of other investors' irrational behaviour. Terms like narrative bias, anchoring, and confirmation bias have become part of investor vocabularies in the past 10 years, but how can these ideas help investors make better decisions?
"Why do you look at stocks that are down 80% over the past 12 months? You might as well look at stocks that have doubled. Well, people hate losing money. So, when their stock is down 80%, they will sometimes do things that are irrational."
In this enlightening presentation, Johnson shares some examples of times he's fallen victim to these biases, and times when he's managed to overcome.
Further insights
If you are interested in receiving the Forager Funds monthly and quarterly reports, please register here.
---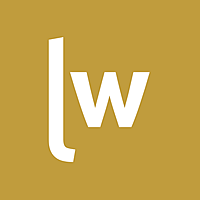 Livewire Exclusive brings you exclusive content from a wide range of leading fund managers and investment professionals.
Expertise