Queensland raises coal royalties, but the canary sings on for these ASX-listed miners
---
Today's energy crisis has put renewed focus on Australia's coal mining industry. We might not want it, but we sure need it. 

Australia's coal country straddles New South Wales and Queensland. The latter recently introduced higher royalties on coal sales. 
This adds to the cost base for coal miners, but not all will be affected equally, or even at all, as you'll read below. The canary is alive and well in these coal mining operations.    
In this wire, I'll run through the specifics of the royalty increases and their impact on Morningstar's fair value estimates for Anglo American (LON: AAL), Glencore (LON: GLEN), BHP (ASX: BHP), Whitehaven Coal (ASX: WHC),  and New Hope (ASX: NHC). 
What's changed?
In short, the Queensland government is increasing the royalties coal miners pay on coal sales, ending a decade freeze on such hikes. 
Queensland maintains the current royalty rates of 7% for prices up to and including $100 per tonne, 12.5% from $100 to $150 per tonne, and 15% from $150 to $175 per tonne.
From July 1, however, the Queensland government will charge a 20% royalty on coal sold for $175 to $225 per tonne, 30% from $$225 to $300 per tonne, and 40% for sales over $300 per tonne. 
So $175 per tonne is the magic mark. 
"Assuming coal prices of $300 per tonne, effective royalty rates rise by nearly 40%, from about 12% to around 16-17%," according to research from Morningstar. 
"Miners will now pay royalties of around $50 per tonne, up from $36 per tonne. At current prices of about $510 per tonne for metallurgical coal, effective royalty rates double from about 13% to around 26%. Miners will now pay royalties of around $134 per tonne, up from around $67 per tonne."
By comparison, coal sales south of the border in NSW incur a royalty rate of 8.2%, which translates to $42 per tonne when the coal is sold at $510 per tonne. 
"There is a strong possibility that higher royalties will make some Queensland projects uncompetitive," JP Morgan analyst Lyndon Fagan told clients, as reported in the Australian Financial Review.  
"Less Australian tonnes in the seaborne market, potentially leaves room for a larger wedge of high-cost supply in the cost curve, effectively pushing up long-term prices."
Queensland Resources chief Ian Macfarlane added that "This foolish decision to over-tax our sector will lead to projects being cancelled, put on hold or reduced and lead to job losses, particularly in regional areas."
While this may dissuade coal investment in Queensland in the future, at present it doesn't move the needle all that much. 
As we'll see below, the fear around what these royalty hikes mean for miners may be mild at best or overhyped at worst. And it's not even the ASX-listed miners that are most exposed.  
Anglo American (LON: AAL)
All of Anglo American's Australian coal operations are based in Queensland. Morningstar is forecasting it to produce 23 megatons from its operations there in 2022. 
Despite this, AAL is highly diversified, with copper, iron ore, and platinum businesses helping to offset its overall exposure to the hike in royalties. 
Morningstar have thus lowered their fair value estimate for the company by 4%, but this still has it at a discount to market. 
"No-moat Anglo American is the most affected, and we reduce our fair value Price/Fair Value estimate to GBX 3,200 per share from GBX 3,350." 
The share is currently trading at GBX 3,133. 
Glencore (LON: GLEN)
While Glencore has significant global coal mining operations, Queensland is only a small slice of that pie. 
"We only forecast a minor impact to EBIT over the next three years, leading to a 2% reduction in our fair value estimate for the company," according to Morningstar." 
Morningstar therefore downgrade Glencore's fair value estimate from GBX580 to GBX 570 per share. The stock currently sits at GBX 456 per share. 
BHP is mostly insulated from the higher royalties due to its diversification into other commodities. But the lift to Queensland's royalties will still have a material impact. 
But it could be worse for the mining giant. It's almost as if BHP had a crystal ball. In November, it announced that it would divest its 80% interest in BHP Mitsui Coal (BMC), an operated metallurgical coal joint venture in Queensland, to Stanmore Resources. 
However, it does still have a 50% interest in BMA, which has seven coal mines in Queensland.
"We estimate BHP's equity share of saleable coal production from BMA will be around 33 megatonnes in 2023, but note its coal segment only represents around 10% of our forecast EBIT from 2022 to 2024. As such, the higher royalty rates imposed on these tonnes have a relatively minor impact, and our fair value estimate for BHP reduces by just 1%." 
All told, BHP may be overpriced. Morningstar puts BHP shares at a fair value of $38. The stock currently sits at $42.58.  
New Hope (ASX: NHC)
Most of New Hope's mines are in New South Wales, in the form of an 80% stake it has in the Bengalla coal mine. 
It is developing a mine in Queensland, but fortuitously it won't be paying royalties on most of the coal dug up from it because the title to the land was created before 1910.
Morningstar put fair value at $4 with the stock currently trading at $3.57.  
Whitehaven Coal (ASX: WHC)
Whitehaven doesn't have any mines in Queensland, though it does have plans for one in the Bowen Basin. 
"Development could be delayed as a result of the new royalties," according to Morningstar.  
"There is also the chance it is less likely to be developed, but this depends on the supply decisions of other miners and if there is an inflationary impact on longer-term prices."
The increase in royalties could see Whitehaven pivot to the development of its $800 million Vickery project in New South Wales, and also extend the  Narrabri 
As such, Morningstar makes no change to our $5.20 per share fair value estimate for Whitehaven. The stock is currently trading at $4.91. 
Never miss an insight
Enjoy this wire? Hit the 'like' button to let us know. Stay up to date with content like this by hitting the 'follow' button below and you'll be notified every time we post a wire.
Not already a Livewire member? Sign up today to get free access to investment ideas and strategies from Australia's leading investors.
---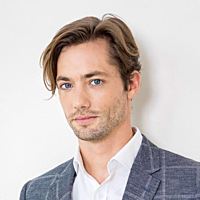 Content Editor
Livewire Markets
David is a content editor at Livewire Markets. He currently hosts The Rules of Investing, a half hour podcast where he sits down with leading experts across equities, fixed income and macro.
Expertise