RBA still on hold
---
Yet again another quarter and another CPI miss. The RBA has no reason to move rates on the back of these soft numbers. Despite oil prices rallying throughout the quarter and the global economy and risk in general being bid to the moon, we are still yet to see the signs of inflationary forces brewing, that most of Australia has expected for nearly a decade now.
Note the AUD rallying hard from the last quarter – we expect further weakness in CPI for this quarter, as tradeables become cheaper and cheaper.
With the RBA's two responsibilities of full employment (it still has some slack) and inflation (between 2-3%), the RBA is firmly on hold.
Additionally, with debt loads in Australia through the roof (no pun intended) and the currency stubbornly high, JCB expects no change from the RBA this calendar year.
---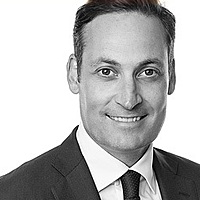 Angus Coote
Jamieson Coote Bonds
Angus established Jamieson Coote Bonds with Charlie Jamieson in 2014. He started his career with JPMorgan in London, before working at ANZ and Westpac, where he transacted the first ever Australian Bond trades for several large Asian Central Banks.
Expertise