Recession-proof investing
---
Despite the unpredictability of global markets, investing is about owning companies that aren't affected by volatility, says Bruno Paulson, Portfolio Manager of Morgan Stanley Investment Management's International Equity Team. He believes it's critical to own the unrivalled leaders in their sector, such as Microsoft and Reckitt Benckiser.

"Recessions are like a Monty Python Spanish Inquisition, in that you never expect them. In terms of preparation, the best defence is to own companies which prove to be resilient in the recession."
In this wire, Bruno discusses why companies with intangible assets offer stability in a crisis, how COVID-19 is accelerating changes in our lives, and why this stunning rally is making him very worried.
What is the biggest lesson that you've learnt from the current recession that we're experiencing, and how will you prepare for the next one?
In a way it's a bit early to take lessons, since we don't know what shape this recession is going to be. People are talking about V's, about U's, about swishes, about reverse square roots - the shape of the recession. But the main lesson, which we must never forget, is that recessions are like the Spanish Inquisition, and a Monty Python Spanish Inquisition, in that you never expect them. The best way to prepare your defences is to own companies with pricing power and recurring revenue. These proved to be resilient in the recession, and it's what we look for at all times.

What do you see as some of the more permanent structural changes from COVID-19?
It's early days in trying to work out what the long-term implications are. But the clearest trends so far is that it's made changes that were happening anyway, quicker. Be it around e-commerce or digital marketing or working from home. The CEO of Microsoft talked about two to three years progress in remote working happening in a couple of weeks.

More broadly, companies are going to have to think more about resilience. Now that could be about having enough inventory or a robust supply chain, or even just not too much debt. It may even permanently increase the number of men who actually wash their hands.
When you're assessing a company, how do you determine if they'll be able to adapt to those structural changes that you just mentioned?
Some companies are natural beneficiaries. The companies supplying software or soap are obviously likely to gain from this. But more broadly and across sectors, it's those companies who are well placed and have been investing to deal with these changes who are likely to prove the winners.
You've noted before that ESG is just as important in a bear market. Can you explain the benefits of ESG and why you think they're important?
If you're investing in high quality companies for the long term, then you need them to remain profitable.

In order for them to remain profitable for the long run, they have to be able to thrive in a low carbon world, that's the E.

They can't alienate customers or governments going forward, that's the S.

And they need to be well managed and governed, that's the G.

So you need the E, S, and G to remain a compounder for the long run. If we think about this crisis, it has seen massive government intervention around the world. Some of that government intervention will remain. Companies which are seen not to have treated staff, customers, or societies properly are likely to pay a price.
So you would say that's a top priority when you're looking for a company?
Yes. Ultimately for a generation, companies were all about just looking after the shareholder. Governments did everything they could to make life easy for large companies all around the world. That has changed, and that was already changing since the financial crisis. Banks were the first casualty of that. But the public's and government's expectations of companies and what they do to society, as well as their shareholders, will continue to change.
What makes you nervous about that current volatility and ambiguity of today's global market? And how do you build your portfolio around that volatility?
The world and market has got quite a bit more volatile since last time I spoke to Livewire in February. What makes me nervous right now is that the future is even more uncertain than it was then. What form is the recovery going to take? What are the political and social implications of what's been happening? We are in the beginning of a potentially nasty recession and markets are at the same level as they were at the start of the year. We were worried about the level of the markets at the start of the year, and we're even more worried now. We just don't know what's going to happen.
In terms of the portfolio, if you don't know what's going to happen, then it makes sense to own companies where it doesn't matter as much what's going to happen. The pricing power, the recurring revenue means they're much less sensitive to the shape of any recovery and political changes than normal companies.
Can you give an example?
In terms of sectors we like consumer staples companies. People are still going to require washing products, they're still going to be drinking. Or software companies that offer SAAS (software as a service) products with recurring revenues. Or companies that supply consumables for hospitals such as needles or bags.

In terms of individual companies, we like Reckitt Benckiser on the staples front, Microsoft on the software front, or Baxter or Becton Dickinson on the healthcare front. These are all companies with pricing power and with predictable, recurring revenue.

Can you explain why you prefer investing in intangible assets over tangible assets and how you've maintained this preference during this period?
By intangible assets, we mean things like brands or patents or networks. The key thing about intangible assets is they're much more difficult to imitate. If it's a brand that's been around for a century, it's difficult to take that space as a new competitor. If everyone uses Microsoft Excel and you come up with a better programme, that doesn't really help you because everyone's still using Excel. So they're much more robust positions, and they're much better placed to deliver high returns for a long period of time.

A crisis emphasises this. If you are a price taker for a commodity, like oil, the oil price collapses and management and shareholders and everyone are powerless, there's nothing you can do about it. That doesn't happen to shampoo.
Do you expect the success of the consumer staples sector to continue when normality returns, or will it fade away?
A well run consumer staples company with really strong brands will have the pricing power and recurring revenue we like. There are some of them, typically food companies, who have benefited from pantry stocking, as they call it in the industry, or panic buying, as normal people call it. But if you can find the strong consumer staples companies which are well run with globally diversified sales and fully invested in digital marketing, then we believe that they can continue to grow steadily at, say, 4% or so. That is an attractive proposition. We've been overweight consumer staples for a quarter of the century and they've generally worked.
The lower quality companies go up and down much more. So if everything turns out to be fine and the recovery is V-shaped, then lower quality companies may do better, but that's much more uncertain. Well run consumer staples will chug away, growing steadily, delivering high returns and compounding.
You currently have an overweight position in Phillip Morris International (PMI). Is this a short or long term position?
Phillip Morris International is one of the world's leading tobacco companies. It sells Marlboro outside the US, or that's what it's traditionally done. But over a long period of time they've invested heavily in the next generation of tobacco. There are two forms of next generation tobacco; there's vaping, and there's 'heat not burn'. Unlike vaping, 'heat not burn' doesn't seem to be aimed at teenagers. It's a product called IQOS, I Quit Ordinary Smoking. It uses specially treated tobacco that you put it in this pen-like thing which heats it up without burning it. The idea is it releases the vapours and gives the smoker the nicotine hit they want, better apparently than vaping. But because you're not burning it, it radically reduces the harm.
Since this harm-reduced product was released in Japan it's taken 15% of the market. They're now taking it through Europe and the early signs are good, even if it's going to be delayed a bit by COVID. There are some countries like Australia who are very fussy and have yet to let it in. But we believe that regulators want to switch people away from the combustible products to lower harm products. It's what consumers want because it gives you a combustible-like experience with far less harm.

PMI are very strongly positioned because they have the payments, the technology and the brand. We believe that they're going to gain share within the nicotine world and will compound over the long run. It's one of our largest positions, and it's a long term position.
Invest in quality
Morgan Stanley Investment Management are a global franchise delivering innovative investment solutions across public and private markets worldwide.
For more of Bruno's insights, hit FOLLOW here.
........
Livewire gives readers access to information and educational content provided by financial services professionals and companies ("Livewire Contributors"). Livewire does not operate under an Australian financial services licence and relies on the exemption available under section 911A(2)(eb) of the Corporations Act 2001 (Cth) in respect of any advice given. Any advice on this site is general in nature and does not take into consideration your objectives, financial situation or needs. Before making a decision please consider these and any relevant Product Disclosure Statement. Livewire has commercial relationships with some Livewire Contributors.
---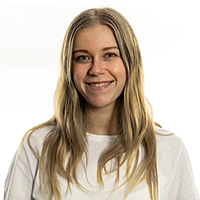 Content Editor
Livewire Markets
Bella is a Content Editor at Livewire Markets.
Expertise