ResApp Health - First major clinical study of ResAppDx reports important data
---
In July 2016 NDF research initiated coverage on ResApp Health, a company developing a smartphone-based diagnostic for respiratory disease. ResApp has just reported important data from the first major clinical study of the ResAppDx, a smartphone-based diagnostic for respiratory disease which we have previously called the ResApp System. This Australian study in pediatric patients was not a study for registration purposes but has shown that the ResAppDx works very well as a diagnostic across a broad range of childhood respiratory diseases (including upper respiratory tract infection, croup, bronchiolitis, pneumonia and asthma), each of which provides a clinically-valuable diagnosis. ResApp's US study in pediatric patients, which is being conducted to gain FDA approval, has now completed recruitment and ResApp's investigators will now evaluate the data using the algorithms perfected during the Australian Pediatric Study. Should the US Pediatric Study be successful, we expect a filing shortly for De Novo approval in the second half of 2017, with approval expected in late 2017 or early 2018.
You can download a copy of NDF Research's update report on ResApp Health by clicking here. I commend the update report to you.
---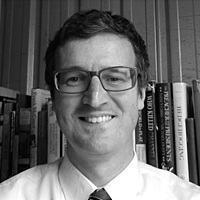 Founder and Senior Analyst
Pitt Street Research and NDF Research
I am an equity research professional who worked in stockbroking from 2001 to 2015. After 15 months doing investor relations I returned to equity research with the founding of NDF Research. With Marc Kennis I founded Pitt Street Research in July 2018.