Reserve Bank is upbeat on the business sector
---
The Reserve Bank has left the cash rate at a record low of 1.50 per cent for the 10th straight month (ninth meeting). The Reserve Bank has maintained its "neutral stance" – meaning that rate hikes are as likely as rate cuts in the period ahead. In practice though no change in rates is likely.
The Reserve Bank Board is not in a rush to move interest rates in any direction. Much would need to go wrong at home and/or abroad for the Reserve Bank to cut rates again. Interest rates are at record lows and neither consumers nor businesses are keen to take up new loans. Rather, the focus is on paying down debt. Record home building and a large pipeline of infrastructure spending will support the economy over 2017.
The Reserve Bank always has to be forward-looking in setting interest rates. Economic growth has been choppy over the past year but that data is backward-looking. The Reserve Bank is focussed on what lies ahead and it continues to believe the economy will grow at a 3 per cent annualised pace – just above the "speed limit" of the economy.
For the full report, visit (VIEW LINK)
---

---
---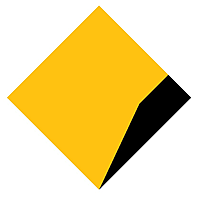 Online Stockbroker
Online Stockbroker
CommSec is Australia's leading online broker. CommSec has been committed to providing the best in online trading since 1995. CommSec helps make informed investment decisions with comprehensive market research, free live pricing and powerful...
Expertise
No areas of expertise