Restructure brings new flavour to Yum! Brands
---
YUM has established a very significant business in China where it has more than 7,000 restaurants. YUM is the dominant quick service restaurant operator in the country, and KFC is a leading brand with deep customer recognition. YUM is in the process of separating its China business into a master franchise structure. This business will be largely debt-free and able to self-fund its growth plans, which are to triple its store count in China over the longer term.
YUM has unmatched scale in emerging markets, with nearly 16,500 restaurants, almost twice that of the next largest restaurant company, McDonald's. Today, almost two-thirds of its operating profits are generated in these faster growing, rapidly developing countries. One of the most exciting regions for YUM is Asia; clearly in China, but also in countries like India, Indonesia, Malaysia, Thailand, where vast populations are growing in affluence, and YUM's KFC and Pizza Hut brands already have high brand recognition and loyalty, and compelling unit economics.
Despite a setback in 2013 as a result of issues around food safety within the KFC business in China, the company's management have taken measures to tighten controls in its supply chain, refresh its menu and employ dynamic marketing which has collectively contributed to success in restoring brand trust and loyalty.
The company has generated an impressive track record in delivering sales growth through organic expansion via a generally well-executed store rollout program and has benefited from strong operating leverage. The company is on track to finalise the separation of its China business, via a tax-free spin-off, into a master franchise structure. This will reposition YUM as a predominantly global franchisor (targeting 95% franchised stores by 2017). As a franchisor, YUM will be far less exposed to operating risk, require minimal capital investment and generate high returns on capital. The lower earnings volatility will enable YUM to increase financial leverage and thus deliver substantial shareholder returns in conjunction with the separation. Together with a growing dividend yield, we expect the separation to be a positive for shareholders.
Contributed by Hamish Douglass, CEO of Magellan Financial Group:  (VIEW LINK)
---

Follow Magellan Financial Group's wires
---
---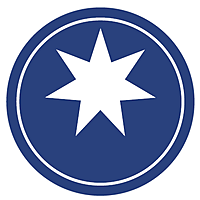 Magellan was formed in 2006 by Hamish Douglass and Chris Mackay, two of Australia's leading investment professionals. The company specialises in global equity and listed infrastructure assets.
Expertise