Signs appearing of better earnings environment
---
Stability in prices of commodities that has been seen this calendar year will have to continue for FY17 earnings growth to hold up. The effects of policy stimulus globally, and in China more particularly, has been supporting demand for industrial commodities. OPEC's desire to see higher oil prices also supports a more positive outlook.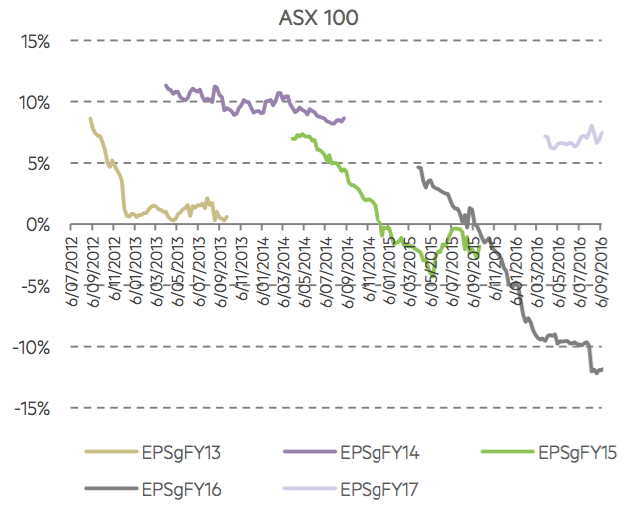 The smaller cap stocks have demonstrated a more resilient earnings growth profile over FY16 and that trend appears to be continuing in this financial year thus far (chart below). There have been concerns in the market about small cap stocks but their earnings profile suggests that there is a good fundamental base for their outperformance.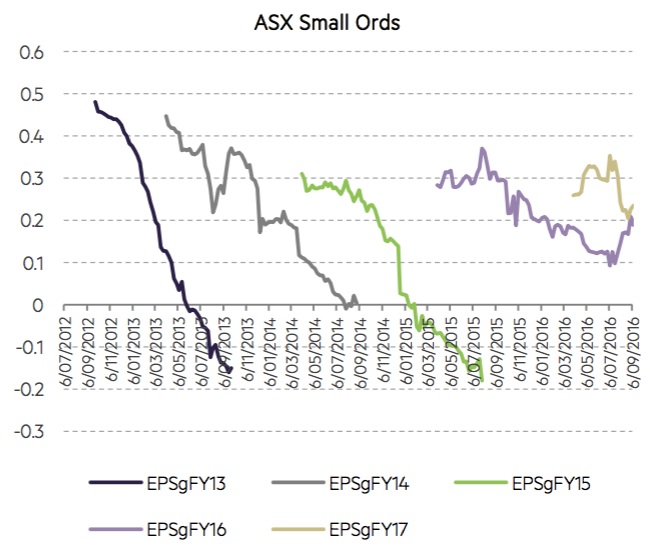 With an improving earnings outlook for the Australian market, there is good reason to maintain cautious optimism for calendar 2017. 
Commentary courtesy of Platypus Asset Management Pty Limited :   (VIEW LINK)
---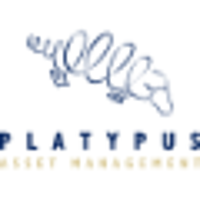 Australian Unity Investments
Platypus Asset Management
Platypus is a boutique fund manager that specialises in Australian equities. Platypus have a long history of outperforming the Australian market. We are a true to label growth manager with an uncompromising focus on quality.
Expertise