Small Resources will not recover in 2016
---
My colleague and I fancy ourselves as small cap specialists so one of the interesting features of the market over the past year has been the attempt of small cap resources to get off the floor. The Small Resources Index rallied over 10% 3 times in 2015; in February, April, and October. The argument goes that after falling -32% in 2011, -19% in 2012, -42% in 2013, -28% in 2014 and -17% so far this calendar year, small resources are "due" for a bounce. We are not so sure. The inability of small resources to make a sustained rally is not a surprise. History tells us that commodity prices tend to have very long cycles. The Small Resource Index rose 625% between 1999 and 2010. It has now fallen -81% since 2010. Despite this, the long-dated nature of commodity cycles and some stretched balance sheets mean it's hard to get excited about the prospects for the small resource space in aggregate. I'd caution against the belief that because something is down -80% it has to represent value.
---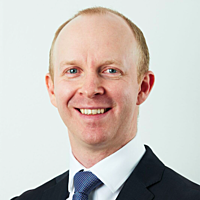 Principal & Portfolio Manager
QVG Capital
Chris Prunty is a co-founder and Portfolio Manager at QVG Capital; a boutique investment management firm specialising in smaller companies. QVG manages money on behalf of high net worth individuals and institutions in a 'best ideas' portfolio of...
Expertise