Small stocks with big opportunities
---
Holding a microcap that makes it all the way to mid-cap, or big-cap territory, is how you get a ten-bagger, or even a hundred-bagger. The odds are low of course, though it happens more frequently than you may realise and arguably often enough to justify the risk. 
To provide you with a roadmap for the sector, we sat down recently with two professional microcap investors, Shane Fitzgerald from Monash Investors and David Keelan from Ellerston Capital. 
We discussed how the experts sift through the 1400 stocks that make up this part of the market, some of the red flags to watch for, valuation methods you can use, and some areas the experts like right now. 
Because as Paul Kelly famously sang... 'From little things, big things grow'.
Image: Shane Fitzgerald from Monash Investors needs to see a unique and significant opportunity before he will consider investing in microcap stocks.
Narrowing the universe of opportunities
Depending on who you ask, the definition of a microcap will vary, and it's a topic our panellists discussed off camera before shooting this video. For some, micro means very small, think sub $100 million market cap. After some deliberation, a consensus was reached that stocks of $500 million market cap or below could be classified as micro caps for this discussion.
The opportunity for investors is to find those small packages that can go on and become substantial businesses. However, the risks are elevated as these smaller companies are less established, they often require additional capital, and most fail to deliver on their ambitions.
With over 1400 stocks to filter through we asked our panel for a few of the ways that they narrow down the universe to a manageable size. Fitzgerald says that conducting face-to-face meetings is vital but the reality is that you're not going to be able to do that with every stock.
"You can't look at everything. So, you've got to look at what you have access to, compare them against one another and work out what's best to spend your time on. That's the key."
Keelan says that he runs a screen every week to identify those stocks that have broker coverage and those that don't. His preference is for stocks with coverage from one broker rather than none and says it helps him to gain a faster understanding of the business.
Once he has narrowed down the universe, Keelan says he likes to drill down into some of the key financial metrics. A clean balance sheet (no debt) and good cashflow are essential ingredients for stocks in his portfolio. He also wants to have a sense of where earnings are headed and see that management is aligned to the success of the business.
"Our portfolio is net cash. There are only one or two companies that have debt, and it is for a very specific reason."
It's all about the growth
When you're looking at microcaps, it really is about the growth story and finding stocks that can become small caps and potentially large caps over time. Keelan warns that the microcap landscape is littered with value traps – something to keep an eye on. "If it doesn't have growth, then it's a perennial microcap," says Keelan.
Fitzgerald agrees that growth is critical and says that there needs to be the prospect of a step-change in the company outlook for the team at Monash to even get interested.
"The reason you hunt in the microcaps space is that you're really on the hunt for something that can be a multi-bagger, otherwise what's the point given the risk?"
So, what does that look like? He says you need to find companies that are attacking a significant market that nobody else is chasing. Once you've done that ... it all comes down to management, says Fitzgerald. "Execution is everything and the management team is obviously what drives that," he says.
A unique set of risks for small companies
There are a plethora of risks that are commonly cited when you look at the microcap market, most of these are already baked into the price. The one risk that Fitzgerald believes is often overlooked is 'time.'  Significant opportunities can take years to be figured out, and that usually means that there will be a requirement for companies to tap the market for additional funds.
To that point, Keelan says that he keeps a close track on turnover of key management such as the chief financial officer (CFO). Having someone in the business that deeply understand the capital requirements of a company and the cash flows is critical, he says.
"We want them staying, we want them locked in, and we want the CFO and the CEO to have a very good 'brotherly' or 'sisterly' relationship."
Another risk that is specific to this end of the market is liquidity. Perhaps, this risk is more pronounced for people managing larger amounts of capital; however, if things go wrong (and they do go wrong) it can be hard to get out of a position.
Fitzgerald says he keeps a limit on the number of microcaps that are in the portfolio to about ten and he manages the risks by keeping them as small bets until the businesses start to prove themselves out.
A couple of ideas
As always, we like to get the fundies to nominate a stock that passes their filters, note these are not recommendations so do your own research or speak to an adviser.
Dave Keelan from Ellerston nominated PointsBet Holdings (ASX:PBH) as his pick. PointsBet is a recent listing in the online gambling market and has nearly doubled since the IPO in June. The company is the 4th largest player in the US$17 billion online gaming market. Keelan reckons they're doing a good job in the land grab that is taking place as new States open up the market for online gaming.
As many Australians confront water shortages due to drought conditions, it seems like the timing for water stocks has never been better. Fitzgerald chose to put the spotlight on a company called Fluence (ASX:FLC), a significant player in the water purification and desalination market. The company has revenues of around $200 million. However, Fitzgerald says the stock is approaching a significant inflexion point and expects it to be cashflow positive shortly.
"And you know what happens to small stocks when they go through major inflexion points …"
You can read more about Shane's views on Fluence in the microcap collection linked below.
6 unique microcaps under the radar (for now)
Click on the player below to access the video.
Watch more 
If you enjoyed that, in our previous episode we discussed the famous WAAAX stocks, which have stumbled in the last few months. 
You can access that here. 
---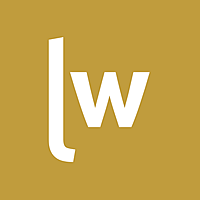 Livewire Exclusive brings you exclusive content from a wide range of leading fund managers and investment professionals.
Expertise