SomnoMed - An innovator's dillemma
---
In 2009 ResMed, the pioneer of CPAP therapy for Obstructive Sleep Apnea, recorded US$921m in revenue and US$146m in NPAT. Business was booming, and it still is. FY16's revenue and NPAT were US$1.8bn and US$352m respectively. However seven years ago someone influential at ResMed must have read Clayton Christensen's masterpiece The Innovator's Dilemma, and suggested buying a tiny French outfit called Laboratoires Narval. The reason was Narval's mouthguard-like 'mandibular repositioning device' which, by pushing the tongue and jaw forward, can also treat sleep apnea. In his book Christensen preaches the importance of established companies investing in smaller companies who may one day severely disrupt their old business. Narval was a potential disruptor because mandibular repositioning is low cost compared to CPAP and highly effective through greater patient compliance. The Sydney-based SomnoMed is another company in this space and it's now growing very strongly, with revenue up 29% in FY16 to A$44m. 10-15% of the population may suffer sleep-disordered breathing, much of it yet to be diagnosed, so there's plenty of growth to come, some of it potentially at ResMed's expense.
---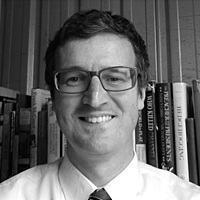 Founder and Senior Analyst
Pitt Street Research and NDF Research
I am an equity research professional who worked in stockbroking from 2001 to 2015. After 15 months doing investor relations I returned to equity research with the founding of NDF Research. With Marc Kennis I founded Pitt Street Research in July 2018.