Spectrum Insights - The problem with "bubbles"
---
"The OECD concludes that Australia has the most over-valued housing market, with prices 52% above their 'correct" level." Similar warnings continue as do the related dangers of investing in those financing the market – banks. The problem is the quote above is from December 2005. The point being, just because there is strong evidence a "bubble" exists does not mean it will burst soon. The "bubble" can last a long time and even get bigger. Something generally needs to trigger the pop. We keep looking for a catalyst and none appear obvious in the near term. Hence, to abstain from investing in the largest part of A$ corporate bond market – Australian banks – on fears that problems may emerge is, in our view, a dis-service to investors.
---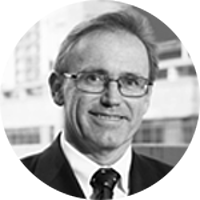 Spectrum Asset Management
Damien has around 25 years of experience in global credit markets. He has worked in Sydney, London, Hong Kong and Singapore. Much of Damien's experience was gained from working with Credit Suisse both in Singapore and Sydney where he was Head of ...
Expertise