Steering financial markets through a crisis – a first-hand account
---
In 2006, at just 35 years of age, following a stellar career as a financier and economist in the US, Kevin Warsh was appointed to the US Federal Reserve Board, handpicked by the then Chairman Ben Bernanke. Within two years, the global financial crisis hit. Kevin played a key role in navigating the chaos and brings a first-hand account of the way the United States central bank steered a course through the turmoil. In this episode, Kevin shares his remarkable insights on the current global economic landscape. What role can central banks play in controlling inflation? Will asset bubbles burst? And where does that leave investors?
Never miss an episode
New episodes of 'Magellan - In The Know' will be published on the last Tuesday of each month. We seek to bring you timely, unique and thought-provoking insights to help you make sense of today's investment landscape. We will connect with colleagues and outside experts, including CEOs of stocks we hold and leading global consultants in economics, politics and risk. Click follow to be the first to receive it each month.
---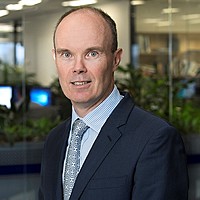 Chairman, CIO and Lead Portfolio Manager
Magellan
Hamish Douglass is Co-Founder, Chairman and Chief Investment Officer of Magellan Financial Group, and Lead Portfolio Manager of Magellan's Global Equity strategies.
Expertise