Survey Results: How did the Livewire community predictions perform in 2015?
---
Interest rates
80% of respondents in the survey said that the RBA would move rates in 2015 with 86% correctly calling rates lower while 8.1% thought that the next move from the RBA would be higher. In 2015 the RBA cut the official cash rate from 2.5% to 2.25% in February and then another cut of .25% was delivered in May – taking the cash rate to 2.0%
The Australian dollar (vs US Dollar)
In asking this question we provided four ranges to choose from: $1.00 - $0.90, $.89 - $0.80, $0.79 - $.70 and below $0.70. With the currency currently trading down 12.34% YTD at around $0.716 it looks like just over 60% of the respondents have called the currency correctly
The outlook for equities (ASX200)
Without dividends the ASX200 is down 8.52% YTD. With dividends reinvested the ASX200 is down 4.58% YTD. We are going to call it a win for 'the bears' with 17.4% getting the call correct.  Interestingly the ASX200 first hit the current level of around 5000 points in March 2006 – talk about the lost decade
Top performing asset classes of 2015
International equities (unhedged): +11% YTD
50.7% of respondents picked international equities as the top performing asset class. The MSCI world index in a local currency basis shows a return YTD of around 11%. Interestingly if you take out the currency tailwinds the returns are far less flattering…
Australian Property: +10.7% YTD
6.5% of respondents backed property for 2015. September quarter figures from the ABS shows a 10.7% weighted average gain across eight capital cities. We've used an AREIT index in the chart which shows a 9.1% return YTD
Income & Fixed Interest: +2.2%
Investments in income and fixed interest products are on track to deliver returns of around 2.2% YTD. With respondents backing bonds (5.8%) slightly ahead of cash (4.3%)
Precious metals: +1.8% YTD
4.3% of respondents called precious metals to be the top performer YTD. The 1.8% return is based on the current price of AUD Gold at $1,475oz
Australian Equities - 4.5% YTD
Well it has been a tough year for Australian equities, perhaps it is best to just leave it at that. Nearly 23% of survey participants thought the ASX would be a standout for the year. Unless we get a miraculous recovery in the last few days of December it looks like equities are set to finish the year down.
Thanks to FactSet for providing the data and the chart below to help compile this summary
Thanks to all those members who participated in the survey. We will be running the 2016 survey in the coming days and have a few special feature pieces of content to get predictions from a number of Livewire contributors.
---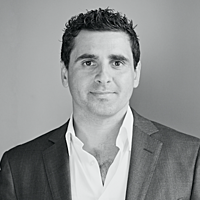 Co Founder
Livewire Markets
Livewire is Australia's #1 website for expert investment analysis. We work with leading investment professionals to deliver curated content that helps investors make confident and informed decisions. Safe investing and thanks for reading Livewire.
Expertise