Taxation will be a big risk for FANGs
---
Risks often come from unexpected places. For global technology companies, the obvious risks might come from obsolescence and changing consumer preferences. We think it's taxation that presents the biggest risk for the 'FANGs' stocks today.
Since 2008, if you look at the cumulative taxes that this $250B behemoth has paid to the US government, Walmart has paid about $63.3bn. The same number for Amazon is about $1.3bn. 
It's not just Amazon and Walmart either, you can see a similar comparison between any of the top five taxpayers in the US and any of the FANGs stocks.

We discuss the longer-term implications of this issue in the video below.
For further insights from Fidelity International, please visit their website
---

Follow Amit Lodha's wires
---
---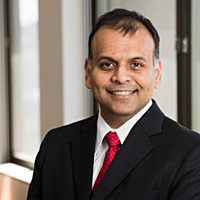 Portfolio Manager, Global Equities
Fidelity International
Amit Lodha has been Portfolio Manager of the Fidelity Global Equities Fund since 2010 and has over 16 years of investment experience. He is a qualified accountant from the Institute of Chartered Accountants (India) and a CFA charterholder.
Expertise