Tech, Tesla and finding opportunities despite the trade wars
---
Whilst innovation continues to present long-term opportunities in the technology sector, the outlook for 2019 is less certain given pending trade negotiations. I just got back from visiting over 50 technology and communications companies in San Francisco, Silicon Valley and Seattle, looking for investments that aren't dependent on the outcome of those negotiations.
In this webcast I discuss some of the key findings and highlights from the trip, which included a visit to Tesla's 5.3 million square foot car factory.
Do you want to hear more about technology, media or global markets?
I travel regularly and meet with the leading companies globally in technology and media. I write about this as well as how we view current markets. Hit the 'follow' button on my profile below to make sure you get first access.
---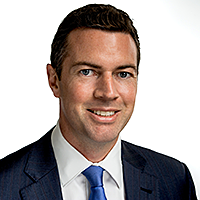 Portfolio Manager
Alphinity Investment Management
Lachlan is a Global Portfolio Manager of Alphinity Investment Management. His focus is on the Technology, Communication Services and Utilities sectors, as well as portfolio management oversight. Lachlan was previously a senior member of Platinum...
Expertise