Technicals - Gold - buy signal generated with upside target located at US$1262
---
The spot gold price originally generated a technical sell signal at US$1321 on 25/8/16, which was identified as the (negative) technical turning point in the gold price, as highlighted on chart below. The spot gold price has now completed an upward reversal / closed above key resistance late last week at US$1216, which has generated a technical buy signal. The upside technical price target is located at US$1262 - the minimum expectation for a rally. This has also coincided with the emergence of a cluster of Australian gold stocks having the potential to generate technical buy signals. Situations that occur whereby key stocks within a sector generate buy signals in rapid succession / or in a cluster is a positive momentum indicator for the sector outlook. It needs to be stressed that the gold stocks have not yet generated the technical buy signals, but are under close scrutiny. The gold sector is one to watch.
---

Never miss an update
Get the latest insights from me in your inbox when they're published.
---
---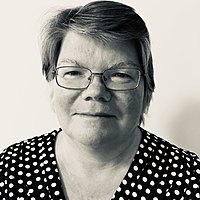 Technical Analyst
QMG Pty Ltd
Angela has over 30 years experience in the technical analysis field. She provides technical analysis coverage of major Australian and global stocks / key markets, including provision of a bespoke technical service to wholesale clients.
Expertise